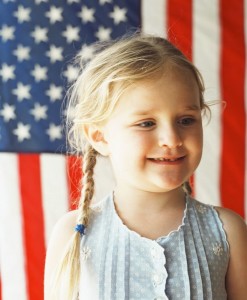 When it comes to dental health, you're probably used to hearing all about services that can help restore and revitalize your teeth, from dental implants to teeth whitening to full-mouth reconstruction. But what about the step that should come before those procedures and surgeries? We're talking about prevention, a crucial part of everyday dental care. Prevention is the cornerstone of general dentistry, and Dr. Amico and Dr. Mauck believe strongly in its practice. After all, the most effective way to fix a problem isn't with drills, fillings, and inconvenient appointments in the middle of the day – it's to keep it from ever becoming a problem in the first place! Here at D'Amico and Mauck, DDS in Aurora, CO, our team is committed to providing you with comfortable and effective preventive service that will help you save both your happiness and your wallet. Here are just some of the general dentistry services we can offer you:
Extensive dental checkups and cleanings, which will help us detect potential problems early on, as well as provide us with an opportunity to give you valuable advice regarding your brushing and flossing habits.
Gum disease is a destructive disease, and one that can be effectively treated and controlled if caught in time. If Dr. Amico or Dr. Mauck notice signs of gum disease, they can prescribe expert periodontal therapy that will help you avoid further complications.
If you experience constant head and neck pain, you might be suffering from bruxism (teeth grinding). We can create a custom intraoral device for you, such as a nightguard, to relieve the symptoms.
Do you or one of your children participate often in sports? From football to bicycling to gymnastics, a whole gauntlet of sports carries with it the potential for mouth and teeth injuries. We can provide a custom-fit mouthguard for them that will be sure to protect their smile from unexpected harm.
Don't doom your teeth by letting small issues become big ones – our team will be happy to provide you with a wide range of general dentistry services, all meant to keep you safe and smiling.  Call our office in Aurora today to schedule your consultation with either Dr. D'Amico or Dr. Mauck. Our office serves patients from the greater Denver area as well, including Centennial, Englewood, and Parker.