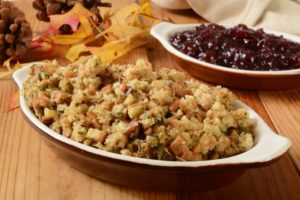 There were only two firsthand accounts ever written about the first Thanksgiving, so historical records are a bit spotty, but it's believed the feast most likely occurred in the fall of 1621. Roughly 90 Wampanoag Native Americans joined 53 Pilgrims for the occasion.
Four centuries later, you and your family help keep the Thanksgiving tradition going. As opposed to the deer and lobster at the first Thanksgiving, you and your loved ones may be thinking about turkey and stuffing. As you move to Christmastime cuisine, the sugar factor is likely to keep rising.
Holiday foods are tasty and favorites of many people, but for the sake of your oral health, it's important to look out for your teeth this time of year. Keep reading to learn more from your dentist in Aurora about some delicious items that potentially endanger your enamel.
(more…)