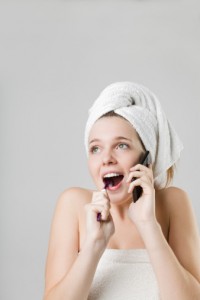 Almost every oral health issue starts with plaque or tartar buildup. More than 50% of US adults experience some level of gum disease which is the number one cause of tooth loss, and periodontal disease occurs due to soft tissue irritation caused by plaque and tartar build up. Tooth decay causes cavities, root canal infection, and tooth loss, and begins when acidic plaque and tartar breakdown tooth enamel. Regular preventive dental care from D'Amico & Mauck, DDS in Aurora and thorough at-home oral hygiene are the first lines of defense against these destructive bacteria.

What is Plaque?
Every mouth is home to thousands of bacteria. These living organisms need food to survive, and get the nutrition they need by breaking down the foods and drinks we consume. Bacteria occur naturally within bodies to assist us in extracting and absorbing nutrients from food. When we consume foods with sugars or carbohydrates, the bacteria in our mouths excrete a sticky, acidic biofilm commonly referred to as plaque. With a properly balanced diet, saliva helps to neutralize this acid until it can be removed during regular brushing or flossing. When we consume excess amounts of sugar, the acidic bacteria overwhelms saliva's ability to neutralize the mouth's pH balance, and allows plaque to grow and harden. Plaque becomes difficult to remove after 12 hours which is why patients are encouraged to brush teeth two times each day.
What is Tartar?
Tartar is hardened plaque that bonds with tooth enamel. This occurs when plaque is not removed from teeth after twelve hours. Calcium and phosphates mix with the highly acidic plaque to form hard crystal structures within the plaque. In as little as 24 hours, patients may no longer be able to remove the hardened plaque from teeth. Over time, the crystals formed by tartar attach to tooth enamel, making them impossible to remove with regular brushing and flossing alone.
Preventing and Removing Plaque & Tartar
Maintaining a consistent at-home oral hygiene routine is the first step in preventing plaque and tartar buildup. Plaque is sticky and presents some difficulty during removal, but can be removed with effective dental care. Tartar creates hard crystals that bond to tooth enamel. This hardened calculus can only be removed safely with professional cleaning. If you struggle with plaque and tartar buildup, discuss your annual treatment plan with your dentist. Many patients see a significant difference by visiting the office one extra time each year, or making other minor changes to their oral hygiene routine.
Contact Your Aurora Family Dentist 80014
To find out more, about preventing and treating plaque and tartar buildup, contact D'Amico & Mauck, DDS today. Our friendly Aurora, CO dentistry team can help you achieve and maintain optimal oral health, and keep healthy, natural smiles for life.