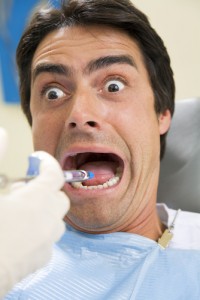 Out of all the dental procedures you could undergo as a patient, "root canal" always seems to be the phrase that strikes the most fear into people's hearts. Maybe that's because over time, the treatment's been built up to be an unbearably painful and invasive experience. Here at D'Amico and Mauck, DDS, in Aurora, CO, we want you to be fully informed and up-to-date about the variety of effective dental services we can provide you with, and that includes root canal treatment, which certainly isn't as bad as it's been built up to be. In fact, root canal treatment is a crucial procedure that can save your natural teeth from having to be extracted due to extensive decay or infection. Here's some important information you need to know:
What kinds of symptoms show that I might need a root canal?
Serious tooth pain when chewing
Excessive sensitivity to hot or cold temperatures, even after the hot or cold source has been removed.
Discoloration (specifically a darkening) of a tooth
Swelling and tenderness in the gums
A persistent pimple that occurs on the gums
What happens during root canal treatment?
It's simple enough – once Dr. D'Amico or Dr. Mauck have carefully checked the area around the affected tooth in order to determine whether there's any infection in the surrounded bone, we'll access the inside of the tooth and the pulp and bacteria will be wholly cleaned out. Your tooth is then sealed. All that's left then is to see if you might need any further restorations to full functionality.
Is it really worth the pain?
The procedure is incredibly successful, and many teeth that have been treated go on to last a lifetime. And don't worry – pain during root canal treatment has been greatly exaggerated. Most people report that it hurts no more than when receiving a common filling.
If you think you may be in need of root canal treatment, don't wait any longer! Dr. D'Amico, Dr. Mauck and their excellent team can provide you with comfortable and effective service that'll be sure to keep you smiling.  Call our office in Aurora today to schedule your consultation. Our office serves patients from the greater Denver area as well, including Centennial, Englewood, and Parker.