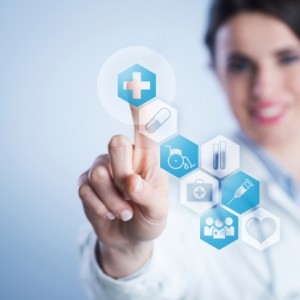 As your trusted Aurora, COfamily dentists, Dr. Nicholas D'Amico and Dr. Matt Mauck want to be sure that you have all of the tools and information you need to keep your smile looking and feeling its best for life. That's why we'd like to take the time today to talk about a little-known relationship between the health of your gums and the rest of your body; it's called the oral systemic link, or the mouth-body connection.
Exploring the Systemic Link
When the bacteria that cause periodontal disease enter the bloodstream, they can spread to other areas of the body and cause potentially life-threatening illnesses and conditions. These include, but are not limited to:
Coronary artery disease
Stroke
Cancer of the pancreas, kidney, and blood
Rheumatoid arthritis
Respiratory infections, including pneumonia
Preterm birth and low birth-weight in babies whose mothers have gum disease
Dementia
Another interesting correlation was discovered recently in a Scandinavian study that examined the link between athletes and oral health. It turns out that athletes, particularly runners, tend to suffer from more instances of tooth decay and periodontal disease than non-athletes. This is due to a variety of factors, one of which is decreased levels of saliva. Saliva protects your teeth and gums from damaging bacteria, a primary factor in gum disease and cavities.
While your teeth and gums may not be the first thoughts you have when you gear up to hit the gym, it is important to remember that your workout does directly impact your oral health. Fortunately, our team can help you manage the health of your teeth and gums without imposing upon your exercise routine. We're here to serve as your partners in total wellness, and we'll always do everything we can to ensure your oral health as well as your overall well-being.
Preserve Your Health with Periodontal Therapy
If you or someone in your family has experienced any of the common symptoms of periodontal disease – including redness, bleeding, sensitivity, gum recession, or loosening teeth – please do not hesitate to contact us at our Aurora, CO dental office today to schedule your visit. Whether you are concerned that you may be suffering from gum disease or you simply have questions about how to prevent it, our team is here to help. Drs. D'Amico and Mauck provide families from throughout Aurora and the surrounding areas with comprehensive general dentistry solutions, including periodontal therapy. We are privileged to serve patients from nearby communities in Denver Tech Center, Centennial, Englewood, Parker, Denver, and beyond.