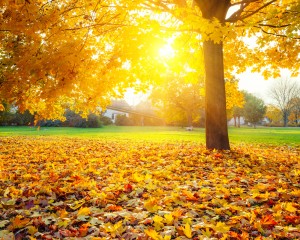 Now that we're into October, fall is in full swing. That means cooler weather, fall colors, and shorter days. It also means the holidays are almost here. In fact, the first major one of the holiday season, Halloween, is just weeks away. And along with the holiday season come certain things you won't want to miss: holiday parties and holiday treats.
But when you have questions about how your smile is doing, it can be harder to enjoy either of these to the fullest.  You might feel self-conscious instead, worried that you have gum disease or a cavity that needs to be treated. Or you might just be self-conscious about how your smile looks.
During a regular checkup and cleaning with D'Amico & Mauck, DDS your doctor can thoroughly assess your oral health to help you put your anxieties to rest. Not only can Dr. Nicholas D'Amico or Dr. Matt Mauck tell you if your smile needs help, they can also recommend a cosmetic dentistry treatment to help you create a more dazzling smile. All so you can face the upcoming holiday season with a greater sense of confidence.
What's more, regular exams and cleanings can help you support your overall health. In recent medical studies, gum disease has been connected with a wide range of health problems including heart disease, diabetes, Alzheimer's, and even pregnancy complications.
Has it been more than six months since your last checkup and cleaning at D'Amico & Mauck, DDS in Aurora? If you live in Denver, Centennial, Englewood, Parker or beyond, call us today to reserve your next appointment. A healthy smile is key to enjoying a healthy life.