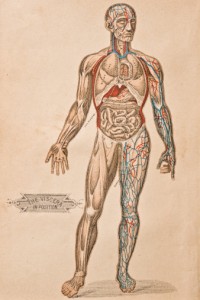 Have you ever noticed how one ailment can make the rest of your body feel less than its best? For example, when you have a headache, you may feel lethargic and other parts of your body may ache and then you become irritable and then you can't get your work done and then… well, you get the picture. Your headache seems to spread throughout your body. The same holds true when your oral health is compromised. In particular, your periodontal health plays a critical role in your overall health. For this reason, the Denver general dentistry practice of D'Amico & Mauk spends time at each dental exam assessing the health of your periodontal, or gum, tissue.

Your Best Oral Health with the Dentist Aurora Trusts
When we examine your gums, we are looking for signs of gum disease, which is a chronic infection that unbeknownst to most, affects the vast majority of the U.S. adult population. Your mouth harbors all kinds of bacteria—some good, and some bad. Gum disease, which is treatable but not curable, is caused by the bad bacteria. Without a sufficient oral hygiene routine both at home and with regular checkups in our Aurora office, this bacteria sticks around too long and causes gum disease. The signs of gum disease include red, swollen, bleeding or receding gums, on-going bad breath, and at its most advanced stage, loose teeth that may eventually fall out or need to be pulled.
But that's only part of the problem. These same bacteria can spread throughout the body via your bloodstream or your respiratory system. They may enter your bloodstream if your gums bleed when you brush and floss or when you eat tough foods. Once in the blood, they can lead to dangerous health conditions such as stroke, high blood pressure, and heart disease. There is even evidence to show that pregnant women with periodontal disease are more likely to deliver premature and low-birth weight babies.
In the case of bacteria that is aspirated into your airways, the consequences can be upper respiratory infection or even pneumonia. For people with asthma or other breathing conditions, the threat can be particularly dangerous.
Schedule an Appointment Today
Do not open yourself or your family members up to general health problems that you may be able to avoid with a convenient trip to the dentist Aurora, CO, turns to for general dentistry and periodontal care. Call the office of D'Amico & Mauck to schedule a dental exam and cleaning. Our practice serves patients from throughout Aurora, CO, and the surrounding areas, including Denver Tech Center, Centennial, Englewood, Denver, Parker, and beyond.