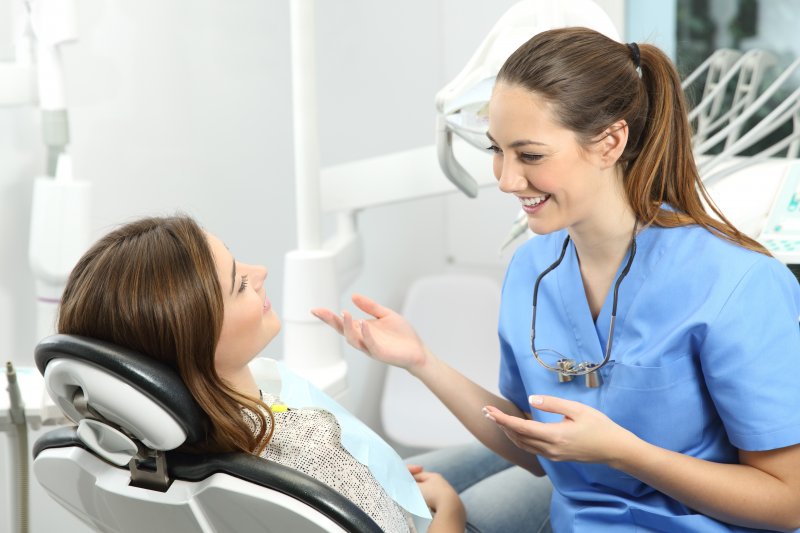 Patients may feel anxious when they learn that they need to have a tooth extracted. It can be difficult to accept the idea of losing one of your teeth, especially if the tooth isn't causing any pain. However, dentists won't suggest extractions unless the tooth is beyond saving. Read on to find out why a tooth may need to be extracted, even if it's not causing you any pain.
Why Tooth Extraction Is Sometimes Necessary
Your natural teeth are essential for everyday activities, such as biting, chewing, and speaking properly. Therefore, if one of them has an issue, it's important to see your dentist as soon as possible so they can help preserve your smile.
There are times when a tooth is irreparable, and removing it is necessary to preserve your oral health. Surprisingly, some of these situations may not be apparent or cause pain. It's important to note that extraction is sometimes the only option to avoid further complications.
Common Reasons for Resorting to Tooth Extraction
There is a range of reasons why you may need to have a tooth extracted. Here are some of the most common reasons why your dentist may recommend tooth extractions:
Severe decay – If decay has penetrated the pulp of the tooth and caused an infection that cannot be cured through root canal therapy, extraction might be the only option left to prevent the infection from spreading to other parts of the mouth or body.
Periodontal disease – Gum disease can cause the supporting tissues and bones of teeth to break down, leading to tooth mobility and eventual loss. If the damage is severe and the tooth cannot be saved with other treatments, extraction may be necessary to prevent further complications.
Impaction– Impaction occurs when a tooth is blocked from erupting, commonly seen with wisdom teeth. Extracting impacted teeth can prevent damage to adjacent pearly whites and reduce the risk of infections.
Overcrowding – Extracting teeth is sometimes necessary to alleviate overcrowding in the mouth, especially if there isn't enough room for the teeth to be realigned through orthodontic treatment.
Accidents – Accidents and physical trauma can unexpectedly impact your oral health. Although there are several treatments available, like crowns and bridges, to repair damaged teeth, extraction may be necessary in severe cases.
Tooth extraction may be necessary to address certain scenarios that may not cause pain but have serious consequences if left untreated. Luckily, extraction can often prevent the problem from escalating and causing further damage to your smile.
About the Practice
Mauck & Ricci DDS is a family dental practice that is dedicated to providing exceptional dental care to patients of all ages. Dr. Matt Mauck and Dr. Andrew Ricci have years of experience and utilize the latest technology to offer a wide range of services, including tooth extractions. They understand that extractions can be a stressful experience, and this is why they work hard to ensure that patients feel comfortable and informed throughout the process. Contact Mauck & Ricci DDS through their website or call them at (918) 928-2383 to learn more about tooth extractions or to make an appointment.