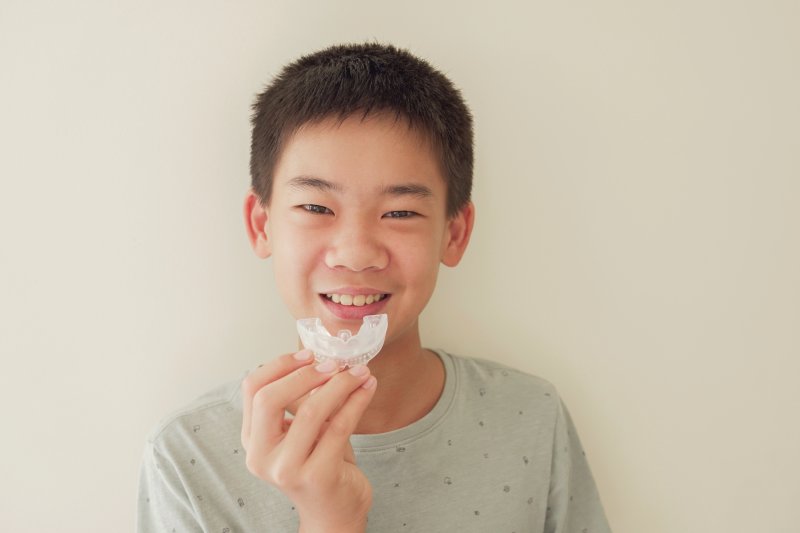 Playing sports is very beneficial for children. It not only gives them exercise but teaches them many skills, like teamwork, time management, and problem-solving. While extracurricular activities have so many positive aspects, you want to be sure to protect your child from any type of injury, including ones to their pearly whites. The National Youth Sports Foundation reports that an athlete is about 60 times more likely to end up with dental damage when they aren't wearing a protective mouthguard. Here's why it's so important that your child wears a custom-fit mouthguards to every game and practice!
Why Are Mouthguards Important?
A mouthguard is an oral device that fits over the teeth to protect them. This small, u-shaped plastic guard is just as important as a helmet or padding when playing sports. They have a wide variety of purposes, including:
Prevent chipped, broken, and knocked-out teeth: Mouthguards shield the teeth if the face receives hard contact, helping keep them safe and in place.
Protect upper and lower teeth from each other: A mouthguard also creates a barrier between the upper and lower teeth, keeping them from crashing into each other on impact.
Minimize risk of dental concussion: Due to their shape, a mouthguard helps redistribute the force of an impact, which can potentially prevent a dental concussion (a tooth loosened but not knocked out).
Shield the soft tissues from injury: A mouthguard not only protects the teeth, but also the lips, cheeks, and tongue from getting bitten or cut by the teeth during an impact.
Reduce the risk of concussion: Some studies show that wearing a mouthguard can lower the risk of developing a concussion during a sports injury.
What Are the Benefits of a Custom-Fit Mouthguard?
There are three types of mouthguards. First, there are the generic, ready-made mouthguards that you can get off the shelf at more sports retailers. The second type is called boil-and-bite mouthguards, commonly found at pharmacies and athletic stores; they are fitted to the unique shape of the mouth. While both options are cost-effective and convenient, many experts believe that they don't provide adequate protection for your child's mouth. They also are likely to wear down and quickly become uncomfortable.
The alternative is a custom-fit mouthguard. Your dentist carefully crafts the guard to uniquely fit your little one's smile. The benefits of a personalized mouthguard include:
Proper fit for added protection
Uniquely sized to reduce the bulky sensation
Maximum protection by separating the upper and lower jaw
Ideal thickness to handle impact
Reduces dental costs by protecting the teeth from trauma
Easier to speak and breathe
Comfortable fit (which encourages your child to wear it, rather than forget or lose it)
Your child benefits so much from playing sports, but you want to be sure their smile is safe and protected. Customized mouthguards are the key to helping them keep their pearly whites safe while enjoying their activities!
About the Author
Mauck & Ricci, DDS serves the families of Aurora and the surrounding areas through the expertise of Dr. Matt Mauck and Dr. Andrew Ricci. They provide a full range of services to keep your smile whole and healthy, such as preventive, restorative, cosmetic, and emergency dentistry. As active members of various dental organizations, like the Academy of General Dentistry, their goal is to give you and your family personalized care for each unique dental need. If your child needs a custom-fit mouthguard, contact them through their website or call (303) 745-1400.