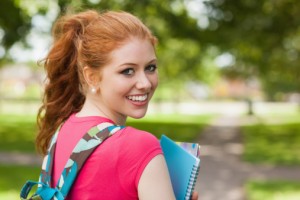 When you look at your smile in the mirror or in photographs, are you happy with what you see? For many men and women in America, smiling openly with friends and coworkers becomes something to avoid rather than enjoy. Self-consciousness regarding your smile can affect confidence and self-esteem, negatively impacting your social and professional life. With professional teeth whitening from D'Amico & Mauck, DDS in Aurora, CO, you can achieve a brilliant smile you'll be proud to show off to the world in less time than ever before.
Advantages of Professional Teeth Whitening
Today's over-the-counter teeth whitening products may claim to eliminate stains from your enamel, but the formulas used in these do-it-yourself whitening kits simply aren't powerful enough to deliver professional-grade results. In order to thoroughly remove set-in stains and stubborn spots of discoloration, Drs. D'Amico and Mauckoffer a customized solution that actually enhances your enamel's ability to absorb oxygen. Even stains caused by coffee, red wine, tobacco, and the natural process of aging are eradicated completely, revealing the flawless white smile you've always wanted. The best thing about teeth whitening at D'Amico & Mauck, DDS is that your brilliant results can last for decades with routine at-home touchups. Finally, you can reclaim your polished image, self-confidence, and all of the benefits of a gorgeous smile.
A Whiter Smile for Life
Because we want our patients to love their smiles for a lifetime, we offer the widely popular "Whitening for Life" program. Ask us today how a one-time purchase of $200 can keep your smile dazzling for decades to come. Whether your teeth are deeply stained or only slightly yellow, teeth whitening treatments at D'Amico & Mauck, DDS can help. Contact our office in Aurora, CO today to schedule your visit with our team, and discover the dramatic difference that teeth whitening can make in your smile and in your life. Our conveniently located office proudly serves patients from throughout Aurora and the surrounding communities of Englewood, Denver Tech Center, Centennial, Parker, Denver, and beyond.