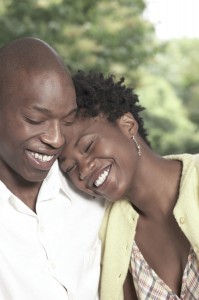 When asked what they would most like to change about their smiles, many patients will immediately say that they wish it were whiter. After all, a beautifully bright smile can be a valuable asset in professional and social settings, implying success, attractiveness, confidence, and much more. Sadly, no matter how well some of us practice our oral hygiene routines, age, genetics, and even certain medications can turn our pearly whites into anything but.  When that happens, you may find yourself reaching for that over-the-counter product that promises dramatic results for little cost. But how do you know whether it's really superior when compared to customized teeth whitening treatment from your local Aurora, CO dental office? Here are some helpful comparisons from Drs. D'Amico and Mauck:
Effectiveness
While whitening your teeth just one or two shades may be a task that over-the-counter teeth whitening products can handle, dramatic transformations will be far and far between when it comes to such low-power solutions. Drs. D'Amico and Mauck provide a much higher-grade treatment for their take-home teeth whitening treatment that's sure to leave patients with beautifully stunning results in as little as a couple of weeks!
Personalization
Due to their need for a mass appeal, over the counter whitening kits are designed as a one-size-fits-all solution, which may work for some patients' needs but not all. When you come into our Aurora office, your treatment will be completely personalized to fit your unique needs and desires, resulting in an outstanding experience every time.  Plus, if you encounter any issues, all you need to do is call our team and let us know; we'll do whatever we can to help you feel at ease again.
Cost
While it is true that over-the-counter treatments tend to cost less than professional-grade teeth whitening, the comparisons listed above clearly show the value in pursuing our at-home solution. Plus, our Whitening for Life program ensures that you'll receive free whitening gel at no extra change whenever you come in for regular appointments – all for a one-time fee of $200!
Contact D'Amico and Mauck, DDS today to learn more about at-home teeth whitening treatment and the Whitening for Life program, or if you're ready to schedule an appointment. Our team can't wait to help you feel more confident in your smile! We serve the areas of Aurora, Centennial, Englewood, Parker, Denver Tech Center, and beyond.