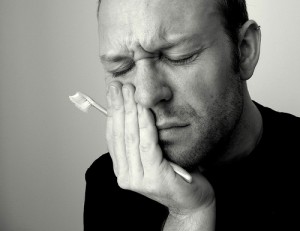 As much as some of us would like to be prepared for every possible inconvenience, it's important to remember that life can be unpredictable. Emergencies tend to happen at the worst possible times, but that doesn't mean they don't need to be rectified quickly and effectively. Drs. D'Amico and Mauck are committed to providing you with excellent, reliable care no matter the circumstances, even if it's on short notice. If you suffer a dental emergency, contact our Aurora, CO office as soon as possible. In the meantime, here are some helpful tips for what to do in common dental emergencies to improve your condition until we can see you:
I knocked my tooth out!
First, rinse the tooth gently. Then, place it back into its socket and hold it in place. Be sure not to force it in! If this isn't possible, place the tooth in a bag or cup of milk. Once you arrive at our Aurora office, we can determine whether reattachment is possible.
I have a really bad toothache!
Rinse your mouth extensively and floss in order to dislodge any food particles or debris that could be causing the problem. If this doesn't alleviate the pain, call our office. While it's all right to take an aspirin, please refrain from placing it directly on the affected tooth; this can damage the gum tissue.
I broke one of my teeth!
Rinse the fragment of your tooth. Then, use a cold compress to alleviate the swelling and pain until we can see you.
If think you might be suffering from a more serious problem, like a broken jaw, or if you're bleeding excessively, please go straight to your local emergency room.
If you suffer a dental emergency, don't panic – here at D'Amico and Mauck, DDS, our dedicated team will work hard to make sure you get the effective, thorough care you deserve as quickly as possible. You can read about other dental emergencies here, or call our Aurora, CO office today to schedule an appointment with Dr. D'Amico or Dr. Mauck. We're also happy to serve patients from the greater Denver area, including Centennial, Eaglewood, and Parker.