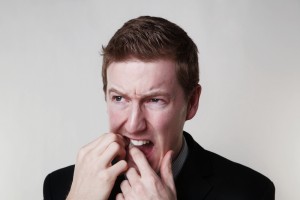 Despite our best laid plans and precautionary measures, accidents do happen. Do you know what constitutes a dental emergency or what you should do right away if one occurs? Any injury to the teeth, gums, jaw, or mouth should be considered serious and addressed accordingly. Keep this information from Dr. Nicholas D'Amico and Dr. Matt Mauck in mind and make sure your family is fully prepared should a dental emergency arise.
What is a Dental Emergency?
The following are the most common types of dental emergencies, along with suggestions regarding first-aid care until you are able to visit our practice or an emergency room.
Cracked tooth or chipped tooth. Rinse your mouth gently with warm water and retain any pieces of tooth that you can, rinsing these as well. If the area is bleeding, use a piece of sterile gauze to apply light pressure until bleeding stops. Contact us as soon as possible.
Tooth that has been knocked out. Holding the tooth by the crown (the portion that is usually visible in the mouth), gently rinse it with clean water to remove any dirt or debris. Do not scrub the tooth or attempt to remove any attached tissue. Ensuring that it is facing the proper way, try to place the tooth back into its socket gently. If the tooth will not remain in its socket, simply place it in a small cup or bag of milk to preserve it and see our office immediately. In many cases, a tooth that has been knocked out can be replaced if treated by a dentist in a timely manner.
Lost crown or filling. The first thing you should do is make an appointment with our office as soon as possible so that we can repair your restoration. In the case of a lost crown, it may be feasible to replace it temporarily with over-the-counter dental cement or denture adhesive. Avoid eating or drinking anything that contains sugar; this will intensify any pain or sensitivity you may be experiencing.
Soft tissue injury. If you have suffered a laceration or other injury to the tongue, gums, inner cheeks, or lips and you are not able to stop the bleeding with normal first-aid, contact our office immediately. Keep the area clean in the meantime and use a cold compress to minimalize pain and swelling.
At D'Amico & Mauck, DDS, our doctors hope that you never experience a dental emergency, but if you do, know that we are here to help. Contact our office in Aurora, CO today. We look forward to providing your family with superior dental care that suits your lifestyle and your unique needs. We also serve patients from throughout the nearby cities of Denver, Englewood, Parker, Centennial, and more.