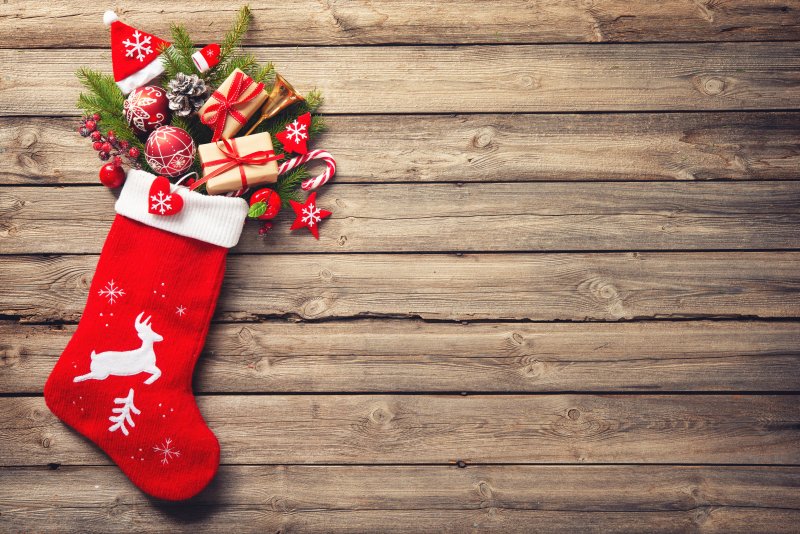 It's only a few days till Christmas, and the country faces a nationwide arctic blast. Needless to say, time is running out to buy holiday gifts! Everywhere you look, people are clamoring for stores' remaining stock. In particular, mouth-healthy stocking stuffers still fly off the shelves. If you need to get the latter items, then, you should do so now. As for which ones to buy, your Aurora dentist has some suggestions. Here are some great, last-minute presents that'll make kiddies' smiles shine.
Toothbrushes
In the right context, kids can enjoy toothbrushes as much as toys. Therefore, consider getting some that'll excite your little ones.
When choosing these brushes, look for those designed for tykes. For example, buy models that feature their favorite cartoon characters. Otherwise, try to find toothbrushes that play music. Either kind would help your kids stick to good oral hygiene habits.
Water Bottles
As tempting as they are, don't put sweet drinks in the stockings this year. Sodas, energy boosters, and fruit juices have up to 10 teaspoons of sugar per serving. As such, they often cause tooth decay and cavities.
A better idea is to gift your children new water bottles. These encourage users to drink fluoridated tap water, which protects teeth. If you want, you could even opt for a "smart" bottle with a sensor that tracks water intake.
Flavored Floss or Mouthwash
In some cases, kiddos don't like minty floss or mouthwash. For the holidays, though, you could always offer them brands with other flavors. After all, some dental products taste like bubblegum, cinnamon, watermelon, citrus, and more! If you're lucky, you could even locate ones with a cupcake flavor.
Of course, don't forget safety when picking out these items. You should thus look for the ADA Seal of Approval on the brands you find. Also, make sure any mouthwash you buy has fluoride in it.
Sugar-Free Gum
Instead of candy canes or chocolate, you may want to put sugar-free gum in your kids' stockings. Sugary treats increase the risk of cavities, so no sugar is the way to go.
In fact, sugar-free gum would improve your little ones' oral health. The ADA notes that chewing it increases saliva flow, thus reducing your mouth's harmful acids. Remember, though, that toddlers and babies shouldn't have gum — it can be a choking hazard.
As you can see, stocking stuffers can make teeth better than ever. That being the case, buy up the ones above while there's still time left!
About the Practice
Mauck & Ricci, DDS is based in Aurora, Co. As led by Drs. Matt Mauck and Andrew Ricci, our practice strives for life-changing dental care in a calm environment. We thus perform high-quality preventive, cosmetic, and restorative treatments, as well as emergency procedures. Our office also guarantees great work thanks to using advanced dental technology! For more information or to book a visit, you can reach us on our website or by phone at (303)-745-1400.