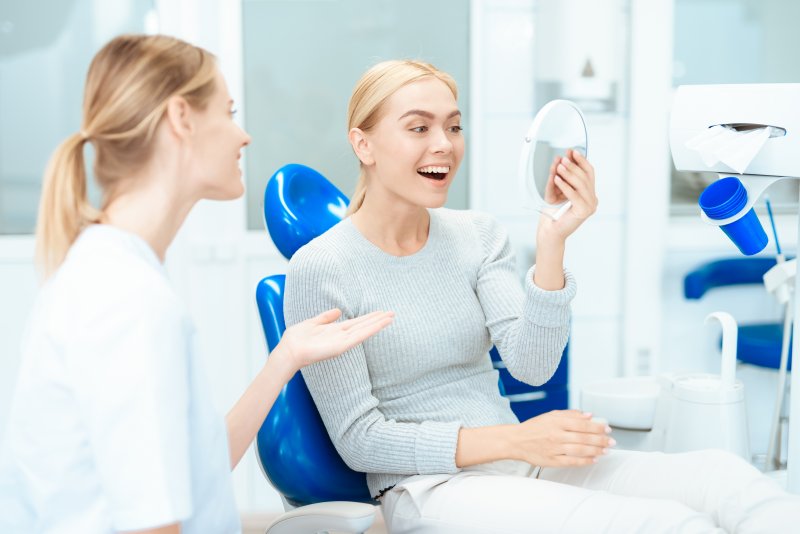 Do you shy away from smiling with teeth in photos? If you're self-conscious about your grin, you're not alone, but there are many options to get you the confidence to show off your pearly whites. If you've hesitated to pursue your dream smile because you've heard that the treatments are purely aesthetic, your teeth will be damaged in the process, or that it's "too expensive," then keep reading to learn the truth behind some common cosmetic dentistry myths.
#1: All Procedures Are Purely Cosmetic
Cosmetic dentistry can vastly improve or restore your smile more than just aesthetically. There are plenty of cosmetic dental procedures that benefit your oral health.
Fixing minor cracks and chips with dental bonding stops bacterial buildup. Dental crowns can protect teeth that have undergone a root canal. Tooth replacement can prevent issues like bone loss. Veneers can protect your teeth if your enamel has worn thin.
#2: It's Always Major Changes
Procedures such as teeth whitening and dental bonding are considered cosmetic dentistry, but they are small, painless, and simple processes. While some procedures will require local or general anesthesia, there are plenty of others that fall under the cosmetic dentistry umbrella that are fairly minor but still deliver beautiful results.
#3: Cosmetic Dentistry Weakens Your Teeth
Your oral health is never compromised. Cosmetic dentistry enhances and protects your smile. At the end of the day, dentists are doctors committed to your well-being.
That being said, if used improperly, teeth whitening products can damage your teeth and increase tooth sensitivity. However, professional whitening treatments use clinically-tested, safe, and reliable products, and you'll know when to come back for your next visit.
Cosmetic dentistry isn't one-size-fits-all, so it's important to consult your dentist to see what best suits your smile.
#4: It's Too Expensive!
Most insurance companies will actually cover cosmetic procedures considered to be restorative, like metal-free dental crowns. As new technology has been developed, costs have been cut down significantly, allowing dentists to obtain materials and perform procedures more easily and efficiently. Getting a crown can be done in as quick as one visit, and the process for veneers can be completed within just two!
There are more extensive and expensive cosmetic dentistry procedures out there, but many practices offer payment plan options to help you reach your desired smile.
#5: It'll Look Fake!
Technology has come so far, and nowadays, the high-grade porcelain and composite resin material dentists use come in a variety of shades and look just like your natural teeth. Whether you're getting veneers or a crown, the results will be seamless.
#6: Your Unique Smile Will Disappear
When you're consulting your dentist about cosmetic procedures, you are dictating the results. Veneers are custom-fit to your exact preferences for size, shape, and shade, and if you're not liking the results, your dentist will adjust them. The priority of cosmetic dentistry is to get you a healthy smile that you love, not to make everyone's teeth look the same.
If you're self-conscious about your smile and are apprehensive about cosmetic dentistry, know that treatments have changed significantly over the years and procedures have become more accessible, efficient, and durable than ever.
About the Practice
Mauck & Ricci, DDS is an Aurora dental practice committed to helping you achieve your dream smile while maintaining the upkeep of your oral health. Dr. Matt Mauck and Dr. Andrew Ricci offer a wide range of services, including cosmetic dentistry. If you are looking to change the appearance of your smile, you can contact Dr. Mauck or Dr. Ricci by their website or by phone at (303) 745-1400.