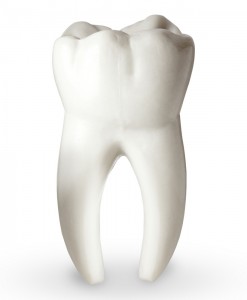 When it comes to common dental procedures, "root canal" always seems to be the phrase that sends a shiver down patients' spines and leaves them reluctant to pursue care. Well, we're happy to be the ones to tell you here at D'Amico and Mauck, DDS that this procedure's current bad reputation is completely unwarranted. While in the past, root canal therapy may have been more needlessly invasive and painful, today's advanced anesthesia options and technologies have rendered the process into a smooth one. In fact, severely damaged or decayed teeth that are on the very brink of extraction can be rescued and brought back to full form and functionality! Here in Aurora, Drs. D'Amico and Mauck understand how important it is to preserve as many of your natural teeth as possible – that's why our team is happy to offer root canal therapy, a truly transformative procedure that can help keep your smile safe and whole for years to come.
How does root canal therapy work?
We'll start by creating an opening in the affected tooth and cleaning bacteria and diseased pulp out of the canals. Then, we'll thoroughly seal off the area so that further infection can't affect it. Finally, we'll restore the structure with a beautiful, personalized crown. Once we're finished, it'll be difficult to tell that there was anything wrong with the tooth in the first place!
Are you sure it's not scary?
You'll feel reassured to hear that most patients who experience root canal therapy report that the procedure hurts no more than receiving a common filling does. In fact, the process has a very high success rate, and many teeth that are treated go on to last a lifetime with the proper care.
Contact our Aurora, CO office today to schedule an appointment! At D'Amico and Mauck, DDS, we pride ourselves on providing thoughtful, comprehensive dental care that puts the comfort of patients first. We serve the greater Denver area, including Centennial, Englewood, Denver Tech Center, and beyond.