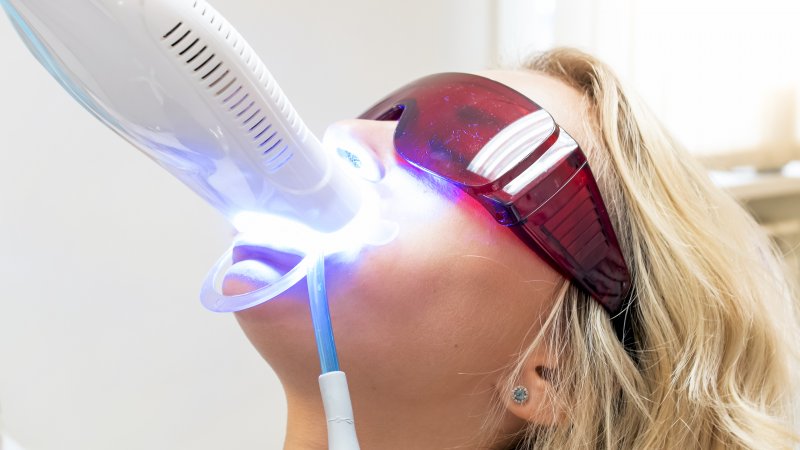 When prepping for the school year ahead, you may initially think that sharpening your pencils, charging your laptop, and setting up study groups are all you need for a productive semester. But did you know the color of your smile can significantly impact your success? In fact, decades of research have discovered that people with brighter smiles were perceived as more likable, competent, and trustworthy. Therefore, there is no time like the present to opt for teeth whitening in Aurora! Read on for four reasons to brighten your smile before the school year, as well as tips for maintaining healthy, white teeth.
4 Reasons to Brighten Your Smile Before the School Year Starts
Between frequent snacking during the stay-at-home orders and the endless cups of coffee needed to navigate life during a pandemic, you may find that your once white teeth are starting to look yellow and frail. Fortunately, you can press the refresh button on your smile before the school year starts with a teeth whitening treatment! That way, you can:
Lift stubborn stains from dark liquids (i.e., coffee, wine, etc.).
Correct discoloration from poor dental habits.
Lighten your smile for all the back to school festivities.
Give your teeth some post-quarantine TLC.
Store-Bought vs. Professional: Which Is Best?
When it comes to teeth whitening, patients today have a plethora of options to choose from. However, if you want to significantly brighten your smile and lift stubborn stains, then a professional teeth whitening solution is the way to go! In addition to custom trays, you will also get a high-quality, safe bleaching gel that can lighten your smile up to eight shades in one visit. Plus, dental teams across the U.S. have take-home kits that deliver the same effectiveness from the comfort of your own home!
6 Tips for Maintaining Your White Smile
To keep your smile turning heads for all the right reasons, it is important to prioritize maintaining your results. After your treatment, make sure to:
Brush your teeth for two minutes twice a day.
Floss daily.
Use mouthwash regularly.
Always clean your tongue.
Visit your dentist twice a year for professional cleanings.
Avoid foods and drinks that stain your teeth (i.e., coffee, chocolate, etc.).
To put your best foot forward, start this school year off with a professional teeth whitening treatment. That way, you can enjoy a semester full of bright, white smiles!
About the Practice
With their talented staff at their side, Dr. Matt Mauck and Dr. Andrew Ricci use their extensive experience, comprehensive array of services, and genuine passion for their clients to deliver world-class care that is second to none. In fact, that is why patients can enjoy a beverage bar, soft pillows, warm blankets, and customized music in addition to the high-quality dentistry they are known for! If you are looking for a cosmetic dentist in Aurora, don't hesitate to visit their website or give them a call at 303-745-1400.