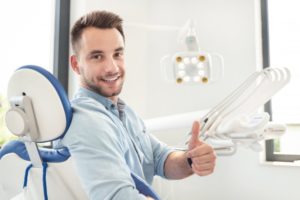 If you or a loved one suddenly got injured and broke a tooth, would you know what to do? Maybe you'd know enough to contact an emergency dentist, but in the heat of the moment, it can be hard to choose which one to call. In a dental emergency, you want to get out of pain as soon as possible. That's why it's always a good idea to know who to call ahead of time. Here are six qualities you should look for when trying to decide on an emergency dentist in Aurora.
1. Convenient Location
With most dental emergencies, time is of the essence. This is especially true of a knocked-out tooth, which needs to be replanted within the hour if it stands a chance of being saved. Try to find an emergency dental office located within 10 to 15 minutes of your home, school, or workplace.
2. Insurance-Friendly Dental Practice
Suffering from an injured or aching tooth is already stressful enough without worrying whether the dental office will accept your insurance. Doing your research ahead of time can save you a great deal of anxiety when an emergency strikes.
3. Additional Financing Options
If you don't have insurance, dental practices typically offer payment plans – often through third-party companies like CareCredit – to help their patients afford the care they need. Find out whether a dentist you're researching provides these options to avoid having to deal with financial stress in addition to a dental emergency.
4. Variety of Services Provided
There are some services that most or all dentists can perform, but for others, you might have to be referred to a specialist. Choosing a dentist who can handle a multitude of services in-house can make your treatment more convenient by preventing the need to travel back and forth between offices.
5. Treatments for Children
It's all well and good to have an emergency dentist picked out for you, but you should also be prepared just in case your little one chips a tooth. Before visiting their office, make sure they also treat children.
6. Sedation Options
Dental anxiety is incredibly common, even more so in an emergency situation. Ideally, you should see a dentist who can administer sedation to soothe your or your loved one's frazzled nerves.
When it comes to emergency dental care, knowing what to do before disaster strikes can mean the difference between saving and losing a tooth. Take all of the above factors into account when deciding which emergency dentist is right for you.
About the Author
Dr. Matt Mauck is a family and emergency dentist in Aurora, CO who earned his dental doctorate from the University of Colorado School of Dental Medicine. He has previously won a prestigious award from the Academy of General Dentistry. His dental office provides a variety of services, including sedation, for patients of all ages. They also welcome most dental insurance plans and offer low-interest CareCredit financing. To learn more about how Dr. Mauck can help you in a dental emergency, give his practice a call at (303) 745-1400.