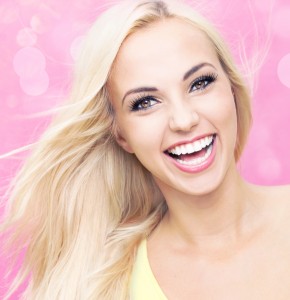 Dental crowns have long been used to supply necessary strength and protection to teeth that have succumbed to injury or decay. Thanks to modern dental technology and revolutionary cosmetic dentistry advancements, porcelain crowns can also be used to seamlessly correct visible flaws as well, including deep staining, gaps, persistent discoloration and more. At D'Amico & Mauck, DDS in Aurora, CO, Dr. Nicholas D'Amico and Dr. Matt Mauck offer a variety of exceptional cosmetic dentistry treatments to build flawless smiles, including custom-crafted porcelain crowns.
Why Choose Porcelain Crowns?
Dental porcelain is an incredibly strong, full customizable material that very closely resembles the luster of natural tooth enamel. When a tooth sustains a serious injury, such as a fracture or chip, our doctors can preserve the affected tooth with a porcelain crown that looks great and fortifies the area as well. Following treatment of a root canal, a crown may be placed to add strength and beauty to the tooth in question, all while sealing out additional harmful bacteria. Smiles that feature teeth that are oddly spaced or misshapen may also benefit from the placement of porcelain crowns.
One of the primary benefits of porcelain crown restoration at D'Amico & Mauck, DDS is the speed with which we can provide you with your new crown right here in our office. With E4D technology, our doctors will take precise digital impressions of your teeth and transmit this information to our on-site milling unit for fabrication while you wait. In only about an hour, we can place your beautiful new porcelain crown, allowing you to leave our office smiling comfortably and confidently once again. No messy impressions or multiple visits required!
Enjoy the Benefits of a Healthy, Beautiful Smile
Whether you currently have unsightly metal crowns that you'd like to have replaced or you are in need of a new restoration soon, Drs. D'Amico and Mauck are here to help. We are always happy to answer any questions you may have regarding our restorative dentistry procedures and provide you with the information you need to make your decision about treatment, so contact our office today. Our family-friendly dental practice in Aurora, CO happily welcomes patients from the surrounding areas of Parker, Denver, Centennial, Englewood, and beyond.