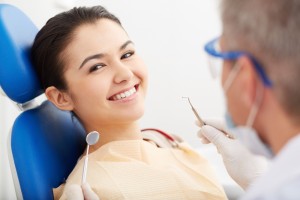 At D'Amico and Mauck, DDS, our focus is on your comfort as much as it is your oral health. We know that patients who fear a painful ordeal are far less likely to make regular appointments with their dentist, often resulting in untreated problems that can become serious. To make sure that your next dental procedure is your most pleasant yet, we offer a comprehensive array of anesthesia and sedation options to suit your individual needs, all conveniently located in Aurora, CO.
Types of Anesthesia
Depending on the type of oral care you need, Drs. D'Amico and Mauck will recommend either one or a combination of anesthetic methods that best fit your treatment. Some of the most common types of dental anesthesia are:
Local Anesthesia – This method numbs only the part of the mouth the dentist is addressing, blocking pain quickly and effectively. Numbness typically wears off after about two hours.
Nitrous Oxide – Also called "laughing gas," nitrous oxide is inhaled and quickly produces a relaxed, even euphoric, feeling for the duration of your treatment.
General Anesthesia – General anesthesia is administered via an IV and induces a state of twilight sleep, allowing the patient to rest soundly and comfortably while the dentist is working. This method is both safe and effective, particularly for longer procedures like wisdom tooth extraction.
Which Method is Right for You?
If you've been putting off a much-needed procedure or cleaning because you're worried that it might hurt, contact us today. We'd love to show you how pleasant and comfortable your next dental visit can be here at our office in Aurora. We happily serve patients from all over Denver, including Parker, Englewood, Centennial and the surrounding areas.