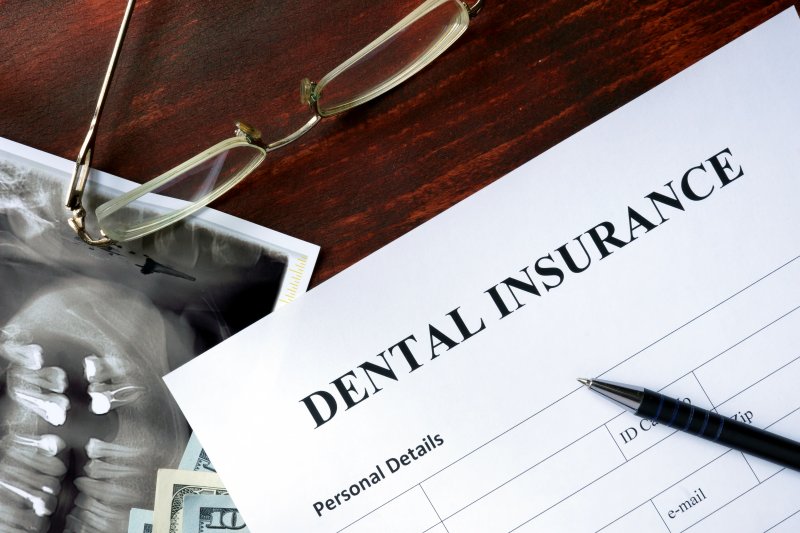 Do you have a dental health coverage plan? While this can save you money on treatments, it can be challenging to navigate your benefits. With all the unfamiliar terms and lengthy pages of fine print, many people end up not taking advantage of their policy, which can result in wasting valuable dollars. To help you avoid leaving money behind year after year, here are four tips on how to maximize your dental insurance benefits!
#1: Set Up a Dental Appointment Before the New Year
Most coverage plans typically reset on the first day of the new year. This means you only have a few months left to use your dental insurance before your benefits readjust. If you've already met your annual deductible and still have benefits available to enjoy, make the most of your opportunity by visiting your dental team. You can consult them about preventive or restorative treatments while also discussing how to maximize your coverage.
#2: Don't Hold Off On Essential Restorative Care
One of the best reasons to schedule a visit with your dentist is that they can easily detect any developing issues, such as cavities and gum disease. While you might think postponing necessary restorative treatment can save you money now, waiting too long can lead to more costly procedures in the future. Most dental insurance policies can cover anywhere from 50% to 80% of essential services, such as fillings, dental crowns, and root canal therapy. Since your benefits won't carry over to the next year, it's best to use them while you can!
#3: Visit an In-Network Dentist
You may have heard of the terms "in-network" and "out-of-network" when it comes to dental coverage. In-network dentists have pre-negotiated rates with specific insurance providers. This generally means you won't have to pay for the difference in cost. You'll be able to save more money on important preventive and restorative care by visiting an in-network dentist.
#4: Schedule Your Next Dental Checkup & Cleaning
Although each dental plan will vary from patient to patient, one thing they all share in common is an emphasis on preventive treatment. This typically means you can receive two exams, two cleanings, and even free annual X-rays! That said, if you forget to schedule your second six-month checkup and cleaning, you won't expect to have an "extra" one for the following year. Try prioritizing each biannual visit to avoid wasting money.
With these tips in mind, you can be sure to take advantage of every cent you save with dental insurance. Feel free to talk to your dentist if you need help navigating your benefits, and they'll be happy to discuss your policy and treatment options!
About the Author
Dr. Matt Mauck earned his dental doctorate from the University of Colorado School of Dental Medicine. He's also a member of several prominent organizations like the Academy of General Dentistry and the Metropolitan Denver Dental Association, and he regularly seeks continuing education to refine his skills. He offers a wide range of high-quality services, including fillings, dental crowns, and root canal therapy. If you'd like to speak about your dental insurance benefits and how to use them, don't hesitate to visit our website or call 303-745-1400.