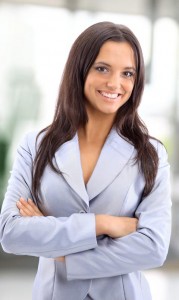 No matter how often or thoroughly you brush and floss, many people still end up with stubborn, unsightly stains on their supposedly pearly whites. A dulled smile can hinder enthusiasm and hurt self-confidence, especially if you work hard to maintain a polished image in the workplace. It's a common problem, and one that Dr. D'Amico and Dr. Mauck are very familiar with. That's why our team is happy to offer take-home teeth whitening kits as an effective tool for combating persistent stains and off-white shades. Although we know there are several over-the-counter teeth whitening solutions on the market today to choose from, none of those options will provide you with the personalized, easy, and wildly effective service that our team at D'Amico and Mauck, DDS in Aurora, CO has become known for over time. Don't your teeth deserve a treat?
While a lack of oral hygiene is one of the common causes of dental stains that require teeth whitening treatment, there are several others as well – including some that are completely out of your control! These include:
Age
Consumption of certain kinds of food and drinks (coffee, red wine, etc)
Tobacco use
Certain diseases, as well as some radiation and chemotherapy treatments
Some medicines, such as antihistamines, pills for blood pressure, and antipsychotic drugs.
Genetics
Of course, as far as Dr. D'Amico and Dr. Mauck concerned, it doesn't really matter how your teeth reached the state they're in – all we want is to give you the beautiful smile you deserve! Our take-home teeth whitening kits include a custom-made tray created specifically to fit your unique features, as well as professional-grade bleaching gel. All you have to do wear the tray as prescribed in the comfort of your own home, and you'll begin to see improvement in a matter of days, with the most obvious results occurring over a couple of weeks.
Drs. D'Amico and Mauck also provide a Whitening for Life program for their valued patients. For the one-time price of $200, we'll provide free touch-up whitening gel at no extra charge for as long as you see us for regular hygiene appointments (minimum two per year). Talk to one of our staff to learn more!
Teeth whitening from D'Amico and Mauck, DDS can finally turn your smile into a real stunner, not to mention improve the quality of your life. At our Aurora, CO location, you'll receive individualized and comfortable service that puts your needs first each and every time. Contact our office today to schedule an appointment! We also serve patients from the greater Denver area, including Centennial, Englewood, and Parker.