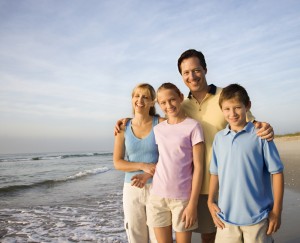 When it comes to maintain optimal oral health, prevention is key – after all, isn't it much easier to treat smaller problems instead of bigger ones? Thankfully, general dentistry care is an important cornerstone of our services here at D'Amico and Mauck, DDS. Whether you're simply in search of a basic check-up in order to ensure that brushing and flossing is keeping your smile safe or suspect you may be suffering from a dental problem that needs attention, our Aurora team is here to help! Our general dentistry services include:
Check-Ups and Cleanings
During your appointment, Dr. D'Amico or Dr. Mauck will be sure to thoroughly inspect your gums and each of your gums, searching for any hints of decay or damage that could require treatment. Afterwards, you'll receive an effective cleaning from one of our skilled hygienists. Our preventive care isn't just for adults, either – we're happy to treat smiles of all shapes and sizes!
Periodontal Care
If we happen to discover evidence of periodontal disease during your check-up, don't worry – we offer personalized therapy in order to combat this common condition. While periodontal disease starts off relatively harmless, it can progress to a more destructive stage very quickly, which is why it's crucial to seek treatment as soon as possible.
TMJ Protection
If you've experienced serious pain in your upper body or have noticed that your teeth appear worn down, you may have bruxism (teeth grinding) to blame. Our team will happy to create a custom intraoral appliance, such as a nightguard, to help alleviate pain and protect your smile from damage.
Contact our Aurora office today to schedule an appointment! Our dedicated team can't wait to give you and your whole family a reason to smile. We also serve the areas of Centennial, Englewood, Denver Tech Center, and beyond.