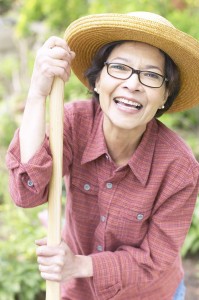 Are you missing one or more teeth? Traditional restorative dentistry options like crowns, bridges, and dentures can help you fill in those gaps. What they can't do, though, is replace your missing tooth's underlying structure. For that you need a revolutionary service known as dental implants.
Unlike traditional options, dental implants are structured like a natural tooth with a replacement tooth on top and a replacement root—often made of titanium—underneath. With this combination of crown and root, patients of D'Amico & Mauck, DDS in Aurora can enjoy a smile that looks and feels completely natural.
If you're interested in restoring your smile with dental implants, the first step is finding out if you're a candidate. During a consultation appointment with Dr. Nicholas D'Amico or Dr. Matt Mauck, we can determine if dental implants are the right service for you. If they are, you can expect your procedure to proceed in two phases.
In the first phase, a trusted oral surgeon with place the titanium screws that make up your prosthetic roots. Because titanium is a biocompatible metal, the bone tissue in your jaw will fuse with these screws over time, creating a solid, natural foundation for your new smile.
As that happens, D'Amico & Mauck, DDS will design and create your custom-made restoration. Your titanium roots can support a wide variety of restorative options, from single crowns to bridges and partial or full dentures, making them one of the most versatile dental services available.
When your titanium root and your jaw have had time to bond, the second phase of your dental implant restoration will involve the attachment of your new tooth (or teeth) to your implant. With your new teeth in place, your procedure will be complete and you can return to your regular schedule with a fully restored.
Are you ready to learn more about dental implants? Call D'Amico & Mauck, DDS in Aurora to schedule your consultation appointment. Our office serves patients from the greater Denver area, including Centennial, Englewood, and Parker.