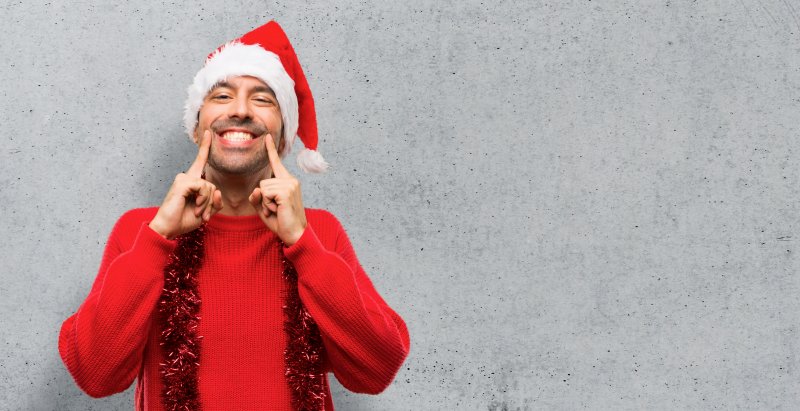 Once the holidays are over, you may discover your oral health has declined. In particular, you might find that you've developed tooth decay, cavities, or even gum disease. Should that happen, don't feel too bad — common holiday habits lead many people to have such issues near the end of the year. To prove it, your Aurora dentist has an explanation. Here's a summary of why holidays are bad for teeth and gums, including how to protect your oral health from them.
Why Are the Holidays so Bad for Teeth & Gums?
Several factors play into how the holidays hurt your oral health. The main ones are:
Constant Snacking
Due to how food-oriented Thanksgiving and Christmas are, they tend to involve frequent snacking. That's not great for your teeth, as eating without a break lowers your saliva levels. From there, the resulting dry mouth gives bacteria a chance to grow on your teeth and erode your enamel.
Massive Amounts of Sweets
Thanksgiving and Christmas feature tons of sweets, from pumpkin pie to gingerbread cookies. Unfortunately, these dessert items have high amounts of sugar that contribute to tooth decay. In fact, having too many sugary treats can cause you to get cavities.
Travel Disruptions to Your Routine
Holidays involve a decent amount of traveling, something that can disrupt your regular hygiene routine. Depending on when and where you're going, you might forget to pack a toothbrush or get so caught up with relatives that you don't floss. As such, you must stay focused and remember good oral habits even when you're not at home.
How to Protect Your Dental Health Over the Holidays
Thankfully, you don't have to let holidays get the better of your smile. Instead, try following these tips:
Brush, Rinse, & Floss – Even if you're out of town, you can still bring a toothbrush, mouthwash, and floss. That way, you can still take care of your teeth between meals.
Drink Lots of Water – By having water throughout the day, the food you eat won't stick or stay on your teeth for long.
Stay Away from Teeth-Staining Foods – Many holiday foods use colors that match the Fall and Winter seasons. Those shades are bright and vibrant enough to stain your pearly whites when put in a meal.
As you can see, holidays can be difficult for your oral health. Even so, you can overcome the challenges with practices and habits like those above.
About the Practice
Mauck & Ricci, DDS is based in Aurora, Co. Led by Drs. Matt Mauck and Andrew Ricci, our practice gives patients the personalized care they deserve. As such, we perform customized preventive, cosmetic, and restorative dentistry, not to mention emergency dental care. Our services boast excellent results, thanks to our office's advanced dental technology. For more information or to book a visit, you can reach us on our website or by phone at (303)-745-1400.