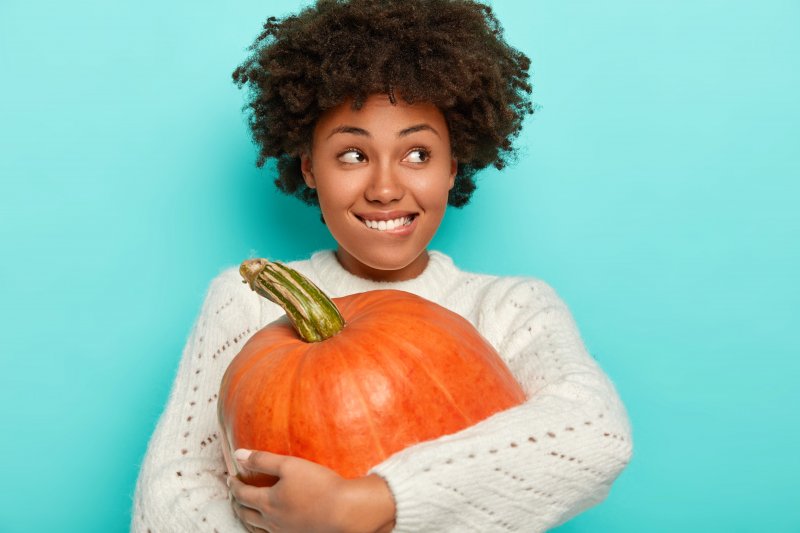 Now the air is getting chilly, and the trees are changing colors, you can bet that Halloween is just around the corner! Whether you're planning on trick-or-treating with your kids or going to a costume party with friends, you're likely excited to enjoy the festivities this season. However, this holiday typically involves plenty of sweet and delicious candies, which can result in a scary time for your pearly whites. Read on to learn five ways you can preserve healthy teeth while enjoying Halloween!
#1: Minimize Snacking
It can be extremely tempting to reach for warm pastries and tasty sugary treats throughout the day, especially after collecting so many candies. One way to minimize any oral health risks is to avoid snacking frequently and only enjoy your sweets during mealtime. The more you overindulge in snacks, the higher the chance of accumulating cavity-causing bacteria in your mouth.
#2: Choose Your Candy Wisely
Most people are aware that not all candies are the same. Certain Halloween treats can be detrimental to your teeth, such as hard lollipops, taffy, jawbreakers, caramel apples, and other sticky or hard snacks that can wear down your enamel. To avoid damaging your smile, try sticking to softer options like soft peppermint patties, peanut butter cups, and sugar-free gum!
#3: Drink Plenty of Water
While you're watching a scary movie or walking the neighborhood trick-or-treating, be sure to drink plenty of water. On top of keeping your body hydrated, this can also help wash away bacteria and any Halloween-candy sugars lingering around your smile. You can also try rinsing your mouth out with water after enjoying your spooky snacks to prevent cavities.
#4: Don't Forget to Eat Real Food Too
It's extremely easy to want to fill up on sugary treats all day instead of enjoying healthy meals. Although it's okay to enjoy Halloween, you should also pick healthier foods to munch on, like fruits, veggies, low-fat dairy products, and lean proteins. These meals consist of essential nutrients that will promote strong teeth and gums in the long run.
#5: Remember to Clean Your Teeth
Once you're ready to pack it in from a long Halloween night, you'll want to still clean your teeth before going to sleep. You can stay in your spooky costume if you want, but it's best not to allow cavity-causing bacteria to grow overnight. Be sure to brush, floss, and rinse with mouthwash before bedtime. These habits will help fight against cavities and gum disease, especially if you were snacking heavily on your candy collection.
By keeping these few tips in mind, you can ensure that Halloween won't be scary for your teeth. Remember to snack on healthy foods and clean your pearly whites after munching on your sugary treats, and you should be able to enjoy great oral health!
About the Author
Dr. Matt Mauck received his dental doctorate from the University of Colorado School of Dental Medicine. He's also a member of several organizations like the Academy of General Dentistry and the Metropolitan Denver Dental Association. He offers a wide selection of advanced services, including gum disease treatment, fillings, and dental bonding. If you'd like to schedule an appointment this spooky season, visit his website or call 303-745-1400.