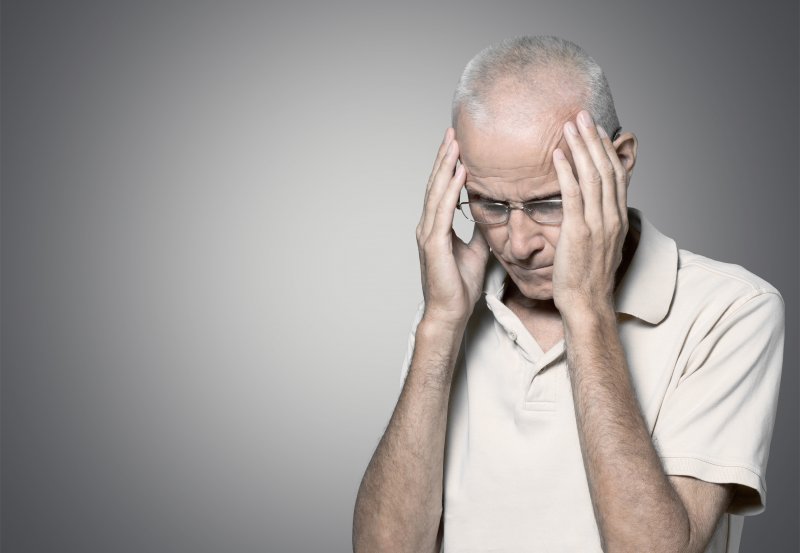 May is National Stroke Awareness Month, making it the perfect time to learn about the risk factors for this potentially life-threatening condition. One possible factor could be inside your mouth: your gums. More and more, studies are showing a connection between gum disease and more serious overall health problems; learn more about this surprising link and why gum disease therapy in Aurora may be good for your entire body.
What is Gum Disease?
When the bacteria found in plaque in tartar infect the gums, the condition is called gum disease (or periodontal disease). The earliest phase is gingivitis, which is characterized by redness, swelling, and bleeding gums. If it's not treated in the early stages, it can become periodontitis, a much more severe infection that can lead to tooth loss.
How is Gum Disease Connected to Stroke?
According to Harvard Medical School, patients with gum disease are two or three times as likely to suffer a stroke. While a cause-and-effect relationship hasn't been fully determined, many researchers suspect that it could be due to bacteria entering the bloodstream via the gums and causing inflammation in various areas. This can contribute to blockage of important blood vessels leading to the brain; when the blood supply is cut off, a stroke can occur.
It should be noted that there are some conditions or lifestyles that can simultaneously increase your risk of gum disease and stroke; smoking and diabetes are two examples.
Can Gum Disease Affect My Health in Other Ways?
Stroke isn't the only heart-related condition that has been linked to infected gums; endocarditis (an infection of the inner lining of the heart) and heart attacks have a similar connection.
Severe gum disease may lead to problems in other parts of the body as well. For example, inhaling oral bacteria into the lower respiratory tract can lead to a lung infection. Additionally, if gum disease eventually forms an abscess (pocket of infected pus), it can spread and cause life-threatening issues.
How Can I Protect Myself from Gum Disease?
Fortunately, gum disease can be prevented through good oral hygiene. Always remember to brush twice a day with a soft-bristled toothbrush and fluoride toothpaste and be sure to floss between every tooth. Biannual visits to your dentist in Aurora can help clean areas you can't easily reach on your own.
If you do contract gum disease, make a dental appointment as soon as possible. The condition can be more easily dealt with when it's in the gingivitis stage, but more aggressive treatments are available for severe infections. Protect your health by keeping your gums healthy!
About the Practice
At D'Amico and Mauck, DDS, Drs. Matt Mauck and Andrew Ricki employ years of real-world experience to provide quality care in all aspects of dentistry. Dr. Mauck has won an award from the Academy of General Dentistry, and Dr. Ricci has had advanced training in oral surgery and complex restorative treatments. To make an appointment for gum disease treatment, visit their website or call (303) 745-1400.