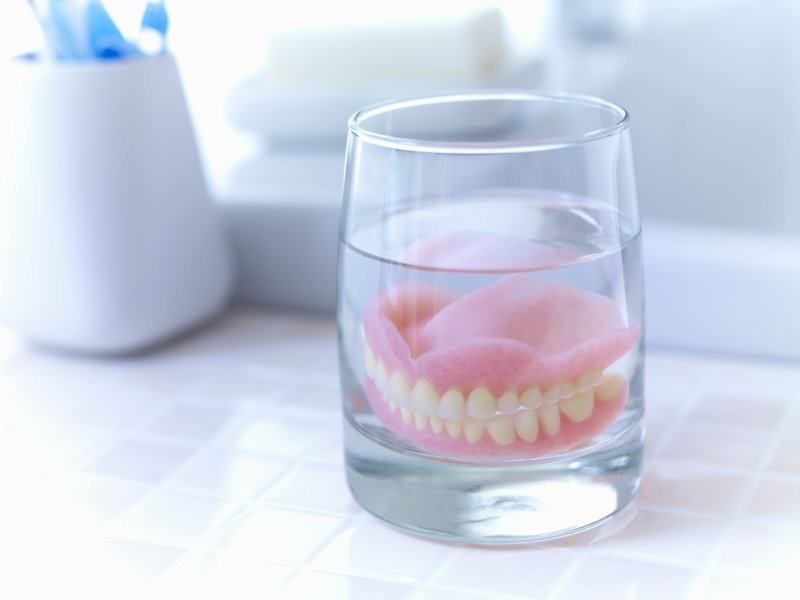 If you're looking to replace your missing teeth, you probably already know that this is a huge and important decision. After all, the future of your smile is at stake. There are so many different factors for you to consider, like how your new smile will feel, your appearance, and oral health. Another important aspect of tooth replacement is whether or not the one you choose will preserve the integrity of the jawbone by preventing bone loss. Continue reading to learn about whether or not dentures have the ability to do this.
Why Does Bone Loss Happen?
When you chew your food, you are stimulating your jawbone via the roots of your teeth. Because of this, it stays strong and stays healthy. However, if a tooth is missing, that area of the jawbone is not being stimulated to the same extent and your body will begin to reabsorb it. Ultimately, you can end up with physical signs, like sunken cheeks and wrinkled lips, making you appear much older than you actually are.
Can Dentures Prevent Bone Loss?
Dentures are a very common option for replacing missing teeth, and they are lifechanging for people who have lost most of or all of theirs. Traditional dentures are held in the by natural suction in the mouth and restores the appearance and function of the smile. However, traditional dentures are unable to prevent bone loss because they do not replace the roots of the missing teeth. Instead, they sit on top of the gums and don't stimulate the jawbone.
How Can Dental Implant Dentures Help?
Dental implants are small titanium posts that are inserted into the jawbone to replace the root of the tooth. Over time the implant will fuse to the jawbone in a process called "osseointegration." A customized crown, bridge, or denture is placed on the implant or implants. Here are just a few benefits:
Stability: Implants can restore up to 90% of your chewing power, so you don't need to worry about cutting out any of your favorite foods once they have fully healed.
Long-lasting: Traditional dentures need to be repaired and replaced from time to time, while implants can last up to 25 years or even longer with proper care.
Jawbone preservation: Unlike traditional dentures, implants replace the roots of the missing teeth and therefore stimulate the jawbone. This keeps the bone from being reabsorbed by the body over time.
Traditional dentures are a great option, but they aren't for everyone. If you are looking for a long-lasting tooth replacement option that prevents bone loss, ask your dentist about dental implants. You'll have your smile back in no time!
About the Author
Dr. Andrew Ricci earned his dental doctorate from the University of Southern California Ostrow School of Dentistry where he graduated in the top 10% of his class with OKU honors. He has undergone advanced training in implants, oral surgery, and complex restorative treatment. Currently, he is a proud member of the Academy of General Dentistry, American Dental Association, Metro Denver Dental Society, Colorado Dental Association, and the Academy of Operative Dentistry. For more information on tooth replacement or to schedule a consultation at his office in Aurora, visit his website or call (303) 745-1400.