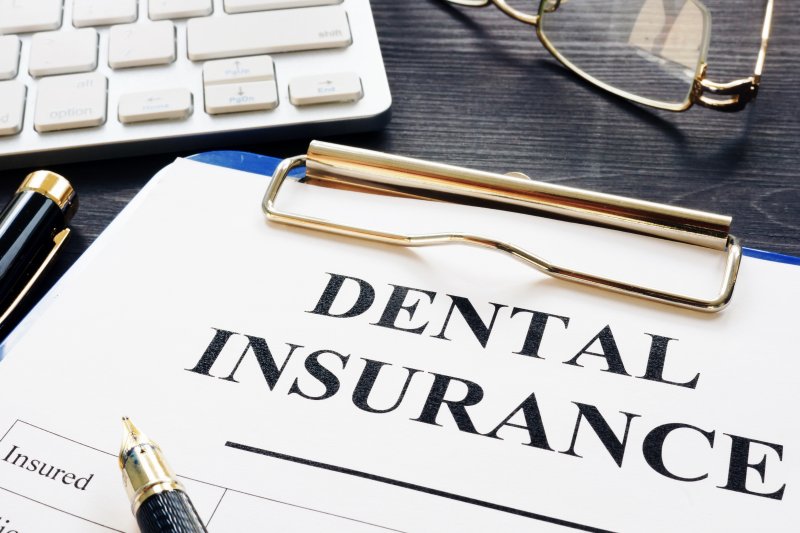 Do you understand what your dental insurance plan covers? If not, don't worry – most people don't. Since it's significantly different from medical insurance, many people get confused about the differences. Dental benefits vary from person to person, which is why it's crucial to review the details of your specific plan. With that said, a dentist in Aurora gives a basic idea of what dental insurance usually covers.
What Does Dental Insurance Usually Cover?
Although every dental insurance plan is unique, most follow a 100-80-50 structure for coverage. Here's what that looks like.
100% – Preventive services like checkups, cleanings, oral cancer screenings, and routine X-rays are typically fully covered.
80% – Standard procedures like fillings and treatment for gum disease are mostly covered, but at a slightly lesser percentage than preventive dentistry.
50% – More complex procedures like root canals, bridges, dental crowns, and extractions have the least amount of coverage.
Types of Dental Insurance
There are many types of dental insurance plans to choose from. Let's take a look at the differences between the most common ones.
Preferred Provider Organization (PPO) – With this plan, you get more flexibility when choosing a doctor or hospital. They provide a list of preferred in-network dentists and have fewer restrictions on seeing non-network providers. You can go out of network if you're okay with paying the extra costs.
Dental Health Maintenance Organization (DHMO) – These plans give you access to certain doctors and hospitals within its network that have agreed to set dental insurance rates, including copays. Unlike PPO plans, you won't be able to receive coverage when seeing an out-of-network provider.
Dental Discount or Dental Savings Plan – This plan allows members to choose from a select group of participating dentists who charge lower rates for their services. However, none of your care is covered by insurance – you simply pay for the entire discounted cost out-of-pocket.
How to Make the Most Out of Your Insurance
Did you know that some people leave almost $1,000 worth of dental benefits unused by the end of their coverage period? Don't let that be you! Here are some tips to help you maximize your benefits.
Carefully review the details of your plan to understand what's covered and by how much.
Keep up with your preventive care. Most dental insurance plans allow two teeth cleanings and checkups for little to no out-of-pocket cost.
Do you need restorative treatment? Get it done as soon as possible before your condition worsens. Otherwise, you'll need more complex and expensive procedures down the line.
Most dental insurance plans offer benefits that expire on December 31st. If you don't use them by then, they typically won't roll over into the new year. With that in mind, make sure you use them all before you lose them!
Hopefully, this guide has given you a better idea of what your dental insurance plan covers. Now you can make the most of it and keep your smile in its very best shape!
Meet the Dentists
Dr. Matt Mauck and Dr. Andrew Ricci have years of real-world experience in all facets of dentistry under their belts. Since graduating, they've both taken numerous hours of continuing education courses every year to grow and refine their skill sets. If you have questions about your dental insurance in Aurora, they'll be more than happy to answer them for you. You can reach Dr. Mauck or Dr. Ricci via our website or call (303) 745-1400.