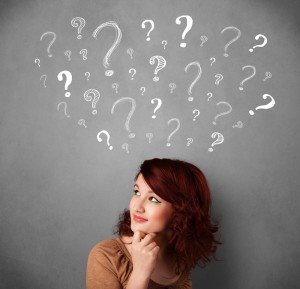 Though the field of dentistry is founded upon decades of evolving science and technology, many strange myths and beliefs still surround the subject of dental care and oral health in general. At the Aurora, CO practice of D'Amico & Mauck, DDS, we strive every day to provide our patients with factual, easy-to-understand information and answers to their questions regarding oral hygiene and dental wellness. These myths and facts are not only useful in understanding more about oral health; some of them are pretty entertaining, too!
Myth: Baby teeth don't need to be brushed because they're going to fall out anyway. Unfortunately, this is among the most common dental myths out there. While it is true that primary teeth do fall out to make way for permanent pearly whites, caring for them beginning at a young age is still incredibly important. Teaching early oral hygiene practices give children the best possible opportunity to enjoy lifelong dental wellness, and brushing primary teeth can actually help ensure the health of permanent teeth in the future.
Myth: My teeth look and feel fine, so I don't need to go to the dentist. Even when your teeth and gums seem entirely normal, routine visits to D'Amico and Mauck, DDS are key components of your oral health regimen. Brushing and flossing at home are crucial, of course, but check-ups, x-rays, and professional cleanings are even more pivotal. These regular appointments also allow us to spot the signs of any potential problems before they become serious.
Myth: Teeth whitening will damage my teeth. The formulas used in teeth whitening products today have been stringently tested for safety and effectiveness. Drs. D'Amico and Mauck are always happy to address any concerns you may have regarding all of our cosmetic dentistry treatments, including teeth whitening.
Fact: The average American spends only 48 seconds per day on teeth brushing… but a little extra time spent definitely pays off! We recommend a thorough brushing – about two to three minutes – to help ward off decay and prevent periodontal disease.
Fact: Say "Cheese!" The enzymes in certain cheeses, including Monterey Jack, Swiss, and cheddar, have been shown to protect against tooth decay.
Fact: Sharks lose and regrow up to 20,000 teeth over the course of a lifetime. People, however, are limited to just 32, so be sure to take excellent care of them and visit D'Amico & Mauck, DDS regularly!
Schedule Your Appointment Today
Drs. D'Amico and Mauck are your trusted oral healthcare providers in Aurora, CO, offering a comprehensive array of preventive, restorative, and cosmetic dentistry services in a warm, inviting environment. Contact our office today to schedule your consultation with our doctors and discover what a difference our commitment to you and your family can truly make. We also serve nearby communities in Denver, Englewood, Centennial, Parker, Boulder, and more.