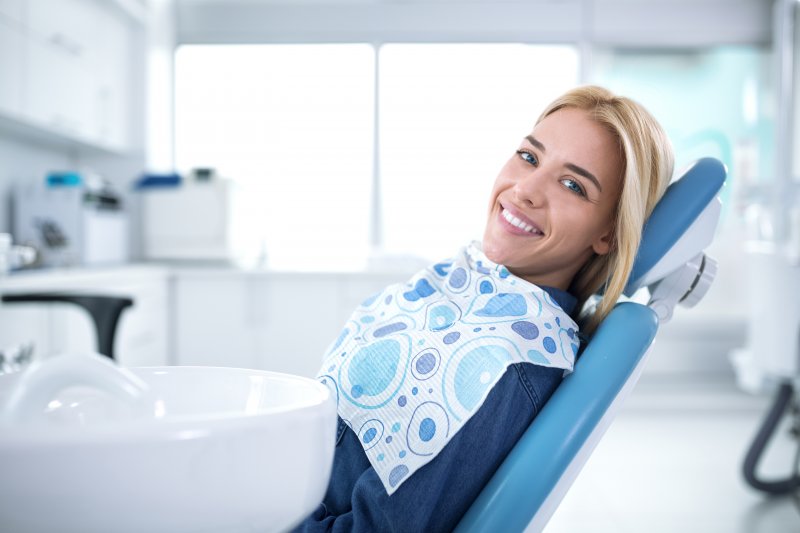 When you've never had cosmetic dentistry done before, you may feel unsure how to begin. Over the years, the dental field has only continued to advance, especially when it comes to the materials it uses to both restore teeth and make them look more natural than ever before. To better understand how to get started completing cosmetic dentistry, it helps to get in touch with a cosmetic dentist directly. Prior to your appointment, here's what you need to know.
Start By Examining Your Smile for Concerns
Almost everyone is eligible for cosmetic dentistry, particularly minor treatments like teeth whitening. However, to better understand what your specific needs are and how you should get started, begin by looking at your smile in the mirror. Take the time to consider what changes to your smile you'd like to see. Does the color of your smile meet your standards? Do you have any chipped or misshapen teeth that are not negatively affecting your oral health? Do you have restorations (such as silver fillings) that need tooth-colored replacements?
While it's worth it to ask these questions at home, you should also keep them in mind once you speak with the dentist directly. They'll be able to notice details about your smile that even you may have not considered yet.
Narrow Down Your Options With a Dentist
There are many different treatments that you'll be able to consider with a dentist once you arrive for your appointment. Prior to beginning any treatment, the dentist will confirm that no underlying health issues are present, which automatically take priority over any cosmetic treatments. The only exception is if a restorative treatment needed to protect your smile can also double as a cosmetic enhancement (i.e. tooth-colored fillings and crowns.)
A few of the most common services you'll need to consider include:
Teeth Whitening
Porcelain Inlays and Onlays
Porcelain Veneers
Cosmetic Tooth Bonding
Porcelain Crowns
Cosmetic Gum Sculpting
Tooth-Colored Fillings
During your consultation, the dentist will also provide their professional recommendations on which services will best help you achieve your ideal smile.
Finalize Your Smile Makeover Treatment Plan
Depending on your needs, it's entirely possible that you may need more than one treatment to achieve your ideal appearance. The treatments you choose will also determine whether or not you need to schedule your makeover over the course of multiple appointments. For example, restorations like crowns and veneers will require at least two visits to place.
No matter what service you choose to make your smile picture-perfect, having an experienced cosmetic dentist that listens to your needs is what matters most. To set up your next appointment, give one a call today to start your transformation!
About D'Amico and Mauck DDS
When you need a dedicated dental team that listens to your smile needs, Dr. Mauck and Dr. Ricci are prepared to serve you. Their training in complex restorative treatments translates phenomenally to the cosmetic field, ensuring you can feel confident about your future cosmetic makeover. To schedule an appointment, you can contact them through their website.