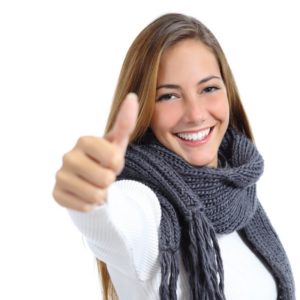 When you look in the mirror, can you say that you really love your smile through and through? There are certain features that we all wish we can change. When you have a cosmetic dentist in Aurora, you can actually make that wish a reality!
Cosmetic dentistry is a wonderful way to help patients achieve the smile goals they really want in just a few, simple dental visits. Let's take a look at some common cosmetic procedures and treatments so that you can discover which is best for you.
Understanding Your Cosmetic Dentistry Options
Porcelain Veneers
One of the best ways to mask multiple flaws that you don't want to be shown on your smile is by using porcelain veneers. These are thin shells of dental porcelain that fit over the front of your teeth.
Typically, your veneers are custom made from a combination of professional-grade dental materials that are created to last. After examining your teeth, your dentist will create your personalized veneers to craft your perfect smile.
Porcelain Crowns, Inlays, and Onlays
If you need repairs made to your smile, you can also make them aesthetically pleasing. Since your dentist in Aurora always strives for excellence, they will blend your restorations with your smile by using dental porcelain.
Direct Bonding
Cosmetic direct bonding is the application of a tooth-colored composite resin used to repair flaws in your smile. This cosmetic procedure can be used to repair teeth that are decayed, chipped, discolored, or make stubbed teeth appear longer.
Tooth-Colored Fillings
A tooth-colored filing may also be known as a white filling or a composite resin. The dental material that makes up these fillings is 100% mercury-free, making it the perfect filling option for patients with allergies to metals.  They can be used to cover the dark spots in your smile that may have been affected by tooth decay.
Cosmetic Gum Sculpting
Cosmetic gum sculpting involves the use of dental lasers to transform your "short" smile to reveal your natural teeth. By removing excess gum tissue, your dentist can create a balanced, proportioned smile.
Professional Teeth Whitening
There are many things that can affect the color of your teeth. Over time, your smile will naturally change shades, plus the foods and drinks we eat can stain our teeth.
Despite how your teeth have become discolored, your dentist has a convenient whitening solution that can help you achieve your whitest smile: take-home whitening kits complete with custom trays and professional-grade whitening gels!
Do you want a better smile for the upcoming new year? Contact your local dentist today!
---
About Our Office
If you're considering improving your smile, you should visit the best pair of cosmetic dentists in Aurora. Dr. Mauck and Dr. Ricci take pride in their work and love serving local patients from Aurora and surrounding areas. Learn about how they can help you achieve the smile of your dreams by calling us today and scheduling your cosmetic dental consultation.