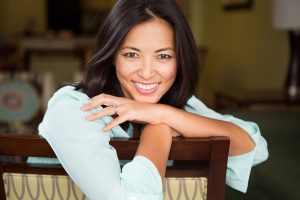 As you create your resolutions for the new year, is your dental health at the top of your priority list? There is no better time than now to give your smile the 100% attention it deserves. Whether you are improving your confidence with the help of your cosmetic dentist in Aurora or committing to semi-annual cleanings and checkups, you can get a healthy, beautiful smile that lasts for a lifetime.

Get a Picture-Perfect Smile
If you are among the two-thirds of adults who do not like their teeth, you can get a picture-perfect smile with cosmetic dentistry. No matter if your imperfections are due to genetics, poor oral hygiene, or lifestyle factors, there is a procedure right for you. Depending on your individual needs and the results you want to achieve, you could benefit from:
Teeth Whitening
Turn back the hands of time to reveal a brighter, younger-looking smile. You can get your teeth 8 to 10 shades whiter using a professional-grade whitening agent. You can achieve the drastic change you want in-office or from the comfort of your own home to enjoy lasting results.
Porcelain Inlays & Onlays
If you have damaged teeth, you can improve their structure, appearance, and function with an inlay or onlay. They offer more protection than a dental filling but are less drastic than a crown to preserve your tooth's natural structure and strength.
Porcelain Veneers
Resolve several imperfections at once by covering your flaws with porcelain veneers. They are effective for hiding dark tooth discoloration, chips, cracks, and minor alignment issues. Overall, the minimally invasive treatment improves the size, shape, and color of your teeth.
Cosmetic Tooth Bonding
Enjoy a noninvasive treatment to treat minor chips, cracks, gaps, or stains using a composite resin material. It is customized to match the color of your enamel to create natural-looking results.
Porcelain Crowns
Repair a damaged, discolored, or an abnormally shaped tooth with an all-ceramic crown. They are crafted to match the appearance of your natural teeth to blend in seamlessly when you smile.
Get a Healthy Smile
Although your home oral hygiene habits are effective, you must also see your dentist in Aurora twice a year for a cleaning and checkup. This allows your dentist to remove harmful plaque and tartar accumulations that can lead to gum disease or tooth decay. Your dentist will also monitor your oral health to quickly intervene if a problem does arise. This not only preserves your teeth but also decreases your long-term dental costs.
Invest in Your Smile
If your oral health has not been a priority, now is the perfect time to recommit to your smile. Your dentist will help you achieve your oral health goals to ensure your teeth last.
About Dr. Matt Mauck
Dr. Matt Mauck regularly pursues his training to provide his patients with advanced dental services. Besides general dentistry, he offers many areas of specialty care, including cosmetic services. He can help you achieve a lasting, healthy smile. Contact our office today to schedule your consultation.