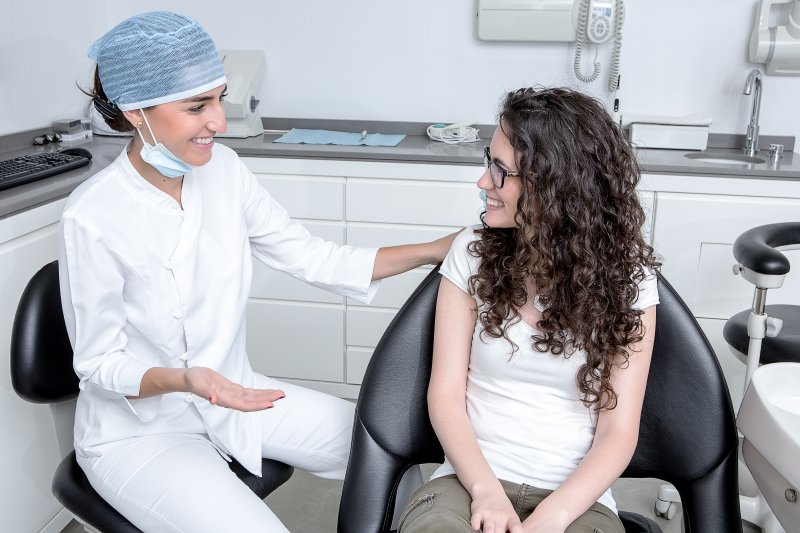 When you're missing teeth, it can have major implications for basic day-to-day tasks, including chewing, speaking, and of course smiling. When you're a teenager, it can be even more difficult to live with missing teeth. As a result, you may be asking yourself as a parent, "can teenagers get dental implants?" According to an implant dentist, you'll likely need to either wait or consider other options to replace teeth. Learn the science behind dental implants and the most notable factors that can influence your teenager's eligibility for treatment.
Why Teenagers are Not Ideal Dental Implant Candidates
In most cases, teenagers are too young to receive dental implants because their jawbones are still growing and developing. This means if a dental implant is placed, it could fall out as the jawbone continues to change in shape.
Dental implants are a complex procedure that requires careful planning and attention to detail. Placing dental implants is simply too risky for most teenagers as the likelihood of failure is more likely. While it can be difficult to hear, it's best in the long-term to wait until the jawbone has had a chance to grow further, then revisit the idea of placing dental implants.
When Can They Receive Dental Implants?
With that said, it's not impossible for dental implants to be placed in teenagers. In fact, there is technically no set age at which a person can receive a dental implant. This is because every person grows and develops at different rates. For example, while some people may be ready to receive a dental implant at 17 or 18, others may need to wait until they're 21.
Additionally, jawbone growth is not the only factor implant dentists need to consider. The location of the dental implant can also determine if a teenager can receive one. This is because the upper jaw and lower jaw grow at different rates. While an upper jaw dental implant could be possible for a teenager, it's more likely a lower jaw dental implant may not.
Are There Alternative Options Available?
It's understandable if you do not want to wait to have your teenager's teeth replaced, which is why you may want to consider another option in the meantime. One solution dentists may recommend is a removable partial denture. This appliance can be easily snapped into place using metal clasps that are attached to your teen's natural teeth. Not only is this appliance ideal because it's temporary, but it's relatively affordable. Once they are old enough to receive a dental implant, they can swap the denture out for this more long-term solution.
There's hope for your teenager's smile, so don't wait to schedule an appointment with an implant dentist today and learn which options can best meet their needs!
About D'Amico & Mauck, DDS
Dr. Mauck and Dr. Ricci partner with the best oral surgeons in the Aurora area to ensure your family receives the most comprehensive tooth replacement care possible. They're happy to provide free dental implant consultations, giving you the opportunity to find the best solution for your teenager's tooth loss. To schedule an appointment, you can contact them through their website.