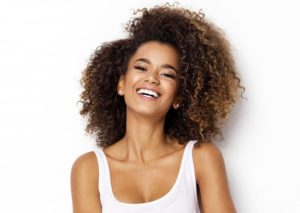 Thanks to modern dental techniques, technology, and materials, it's never been easier to get the smile of your dreams! While nearly anyone is a good candidate for cosmetic dentistry, you may be surprised to find you need a few preliminary treatments before you begin. Even if you only have a small cavity, it's essential that your smile is healthy before improving its appearance. Your Aurora cosmetic dentist explains a few common oral health issues that need to be addressed before you can start your journey towards a flawless set of pearly whites.
Cavities/ Tooth Decay
Whether you're interested in teeth whitening, dental veneers, a porcelain crown, or nearly any other treatment, untreated tooth decay needs to be fixed first. Cavities can make your treatment uncomfortable and your results less effective. Plus, covering up or working around tooth decay will only allow it to get worse and spread, which can lead to serious infections and permanent damage.
Gum Disease
Gum disease is a common bacterial infection in the gums that's cited as the leading cause of tooth loss in the US. It needs to be treated as early as possible, especially if you're considering cosmetic dentistry. After all, what's the point of improving your smile if your teeth are at risk of falling out due to infected gum and jawbone tissue? Of course, gum disease treatment is a must if you're interested in cosmetic gum sculpting, since the tissue needs to be healthy in order to heal properly.
Tooth Sensitivity
If you have sensitive teeth, you'll likely need some preliminary treatments before starting your cosmetic service. Tooth sensitivity can be cause by a variety of factors, including cavities, gum disease, thin enamel, tooth infections, and more. Whatever issue is the cause of your sensitive teeth, it has the potential to make your cosmetic treatment uncomfortable, so it will need to be diagnosed and corrected first.
Infected or Internally Damaged Teeth
Whitening treatments, cosmetic tooth bonding, and dental veneers are all excellent ways to cover up stubborn enamel stains. However, if your tooth discoloration stems from an infection or damage to the inside of the tooth, simply brightening it won't protect your smile from future issues. Your dentist will work with you to get your tooth healthy before brightening it.
Bruxism or Bad Chewing Habits
Grinding your teeth in your sleep (bruxism) and chewing on hard objects (like ice or your fingernails) puts a tremendous amount of extra pressure on your teeth. This can be especially problematic for treatments like dental veneers, porcelain crowns, inlays, or onlays and shorten their lifespan dramatically. Thankfully, you should be set to improve your smile once these habits are addressed!
If you're not sure if you're a good candidate for cosmetic dentistry, give your dentist a call and schedule your consultation! They'll be happy to help you make a plan for reach the happy, healthy, and beautiful smile you deserve.
About the Practice
Dr. Matt Mauck and Dr. Andrew Ricci are passionate about helping the smiles of Aurora and the surrounding communities look and feel their best. We use the latest dental technology and high-quality materials to provide a wide range of cosmetic services. What's more, we're proud to showcase a smile gallery with before and after pictures of real patients so you can see real-life examples of the treatments you're interested. To get started on improving your smile today, contact us via our website or at (303) 745-1400.