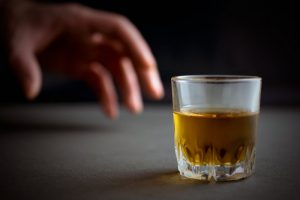 You may want to think again before you order your second or third drink when you're out each night. Serious issues like oral cancer and gum disease can wreak havoc on your life and be difficult to treat when you don't keep up with your oral health. Recent studies have connected frequent alcohol consumption to gum infection, cancer, and even cardiovascular disease, making it more important than ever to see your dentist regularly. By drinking, you're putting yourself at risk for needing serious interventions such as chemotherapy or gum disease treatment. Read on to learn about recent studies that have linked frequent alcohol consumption to serious health issues.
What Do Recent Studies Say?
A recently published study by the NYU School of Medicine established a link between alcohol and several serious oral health problems. The study looked at the oral microbiome of 1044 adults from the United States. They separated them into three categories based on how much alcohol they consumed: non-drinkers, moderate drinkers, and heavy drinkers. For reference, they defined the people in the heavy drinkers category as people who consumed more than one drink each day.
The study showed that the people classified as heavy alcohol drinkers had less beneficial oral bacteria than people from the non-drinkers group. Additionally, they noticed that the presence of inflammatory oral bacteria increased in heavy alcohol drinkers.
What's the Difference Between Good and Bad Oral Bacteria?
Your microbiome houses over 700 different species of bacteria. Some of them help keep you healthy by fortifying your immune system, digestion, and can even protect against cancer. The study found that heavy drinkers had high levels of harmful bacteria like Actinomyces and Bacteroidales and a lower number of bacteria that help prevent sickness like Lactobacillales.
What are the Significant Findings?
The authors of the study are not sure how to get a healthy combination of oral bacteria that can prevent diseases and aid overall well-being. They concluded that heavy drinking could alter your oral microbiome and may make you more vulnerable to developing harmful diseases such as oral cancer, gum disease, digestive tract cancer, and heart disease.
These recent links that have been established between alcohol consumption and serious oral diseases only makes it more important to visit your dentist in Aurora for your semi-annual checkups and screenings. Your dentist could be the one person standing between a harmful disease and an early diagnosis. When spotted in earlier stages, patients have a higher chance of surviving oral cancer. Additionally, when gum disease is spotted before it progresses, it can be treated, and the symptoms can even be reversed. Don't wait before it's too late!
About the Author
Dr. Matt Mauck has been providing his community with healthy smiles for over six years. In order to provide his patients with the highest quality of care, he continues his education whenever possible. As a member of the Colorado Dental Association, the Metropolitan Denver Dental Association, and many more, he understands the importance of providing his patients with care they can trust. For any questions or to schedule an appointment, visit his website or contact 303-745-1400.