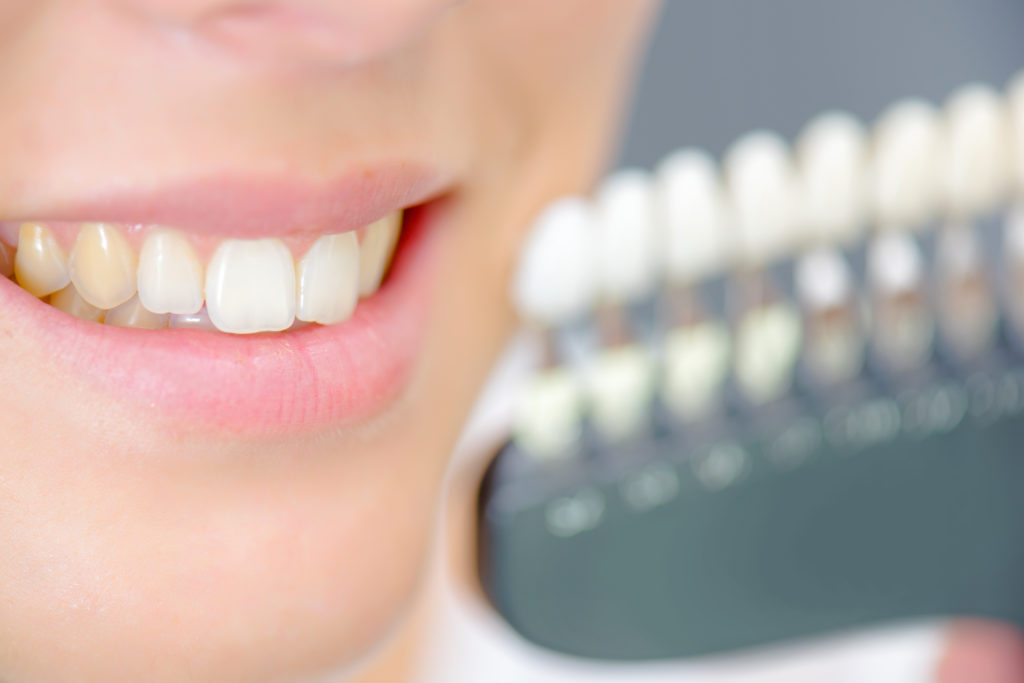 Chipped teeth, stains, and other imperfections affecting the teeth that show when you smile can take away from your overall appearance in a big way. Fortunately, porcelain veneers have been used for decades to improve the appearance of imperfect front teeth. And, like just about every other dental procedure, technology has advanced to make veneers look and feel just like your real teeth. Keep reading to learn about the three tools your dentist uses to transform your smile with natural-looking porcelain veneers!
1. Digital Photography
Dental veneers are fabricated in a lab based on your smile's specifications. Your dentist will prepare a plan that includes the size and shape of the teeth that will receive veneers as well as the color of your surrounding teeth. Digital photographs captured in-office are invaluable to accurately portraying the unique features of your teeth – so the veneers come out looking like they were made precisely for your smile.
2. Computer Imaging
Most people feel more comfortable when they can see what their teeth will look like before they take the plunge with a procedure like veneers. Computer imaging helps patients envision the transformation. Using advanced software, your dentist can modify a current photo of your face to show you what you will look like with porcelain veneers. This is especially helpful for people who are not sure if the investment will be worth it or not – the answer is usually yes.
3. Test Veneers
And, finally, your dentist can actually do one better than just showing you what a picture of you will look like with veneers. With try-on veneers, you are able to test out your custom veneers – the ones that were created specifically for your smile – before placement. These provisional veneers are made of composite materials and can be temporarily bonded to your teeth, allowing you to wear them for days to see how you'll like your new smile in a number of situations.
And that's it! Now that you know a little more about the advanced dental technology your cosmetic dentist has on hand to create your porcelain veneers, do not wait to find out whether or not this is a good option for you. Cosmetic dentistry can help you love your smile once again!
Meet the Dentist
The team at Mauck & Ricci is committed to creating a peaceful and inviting environment where patients of all ages can feel at-ease for whatever dental treatment they seek. If you are unhappy with the appearance of your smile and are interested in porcelain veneers or any other cosmetic procedure, do not hesitate to reach out to this skilled team. Call (303) 974-4442 to schedule a consultation today.