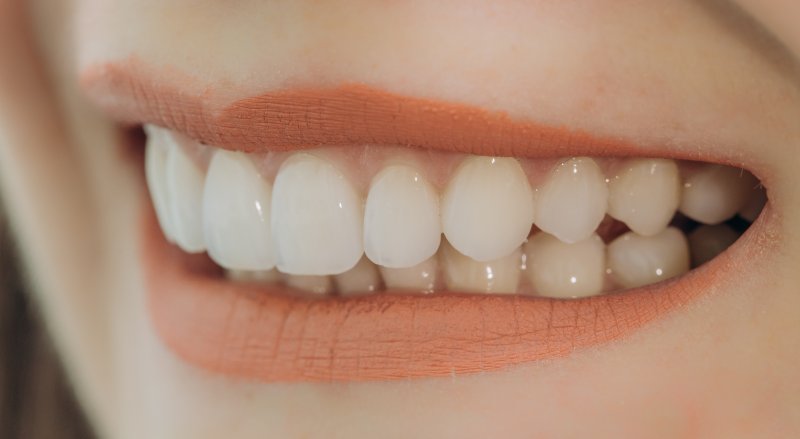 Not sure what to make of porcelain veneers? That's understandable. Besides knowing the veneers are made of porcelain, most patients don't know much about them. How exactly do they help your teeth? Are they purely a cosmetic fix, or is there more to it? Unless you're a dental expert, these are the sort of questions you'll probably ask yourself when a dentist suggests treatment.
You'll experience several benefits of porcelain veneers following the procedure. In particular, the three below represent vital advantages.
Veneers Are Major Smile-Enhancers
In essence, porcelain veneers are thin porcelain layers cemented to teeth to better your smile's appearance. Rather than being one-size-fits-all, they're custom-made for each patient to create the most attractive look possible. They're also fairly stain-resistant, so they often look highly white and gleaming.
Compared to other kinds of veneers, porcelain ones are known for their lifelike appearance. A lab will have them match up with or enhance your tooth enamel and the contour of your natural teeth. During the placement itself, the dentist sculpts each overlay precisely to create a natural-looking smile. Each veneer is custom-made, ensuring the final result is beautiful, balanced, and effortlessly "you!"
Veneers Are Convenient & Effective
You don't have to do anything special for dental veneers during or after treatment. Minimally invasive, their placement requires no anesthesia and shows immediate results. From there, you only need to care for them like regular teeth. In other words, just brush twice daily, floss at least once daily, and remember regular checkups with your local dentist.
A true benefit to your oral health, porcelain veneers will protect and beautify your teeth. Being non-porous, they resist stains and cavities better than natural tooth enamel. Combined with good dental care, a veneer will often last between 10 and 15 years (sometimes more).
Veneers Are a Solid Investment
Due to their previously mentioned stain resistance, veneers will give you a nice, bright smile both now and decades from now. This feature can make them the more affordable option, saving you from paying for more frequent teeth whitening.
Similarly, veneers hide imperfections like chipping or gaps that would otherwise require more invasive options. So, while the upfront investment may seem high, it may be the best choice for your smile and your wallet!
Finally, most patients experience greater self-confidence post-treatment. As such, veneers can elevate your emotional health by giving you a smile worth sharing.
Having learned the above features, you should know what to expect from porcelain veneers. Call your dentist for an appointment if you think they're right for you!
About the Authors
Drs. Matt Mauck and Andrew Ricci are expert dentists based in Aurora, CO. Having earned their doctorates in dental surgery, they prioritize comprehensive, life-changing dental care for their patients. Their services include preventive, restorative, and cosmetic dentistry, as well as emergency dental treatment. The two also use advanced dental technology like intraoral cameras and digital X-rays in their procedures to ensure effectiveness. They currently practice at D'Amico & Mauck and can be reached at their website or by phone at (303)-745-1400.